The Houston's Photoshoot Connection is a new group led by Hugo Zapata a local photographer in Alvin, Texas who saw the need to create a space that would allow creatives to collaborate with one another. The Houston Creative Photographer now has a new networking group she or he can join to meet other talented artists. The Facebook group has had a great turn around of photographers, models, hair and make up artists on each of its monthly meet ups.
I have had the pleasure of collaborating with the following amazing people in our last photo session in a big, vintage, Galveston mansion, with the following theme: Lost Models
I caught a combination of spooky, misterious, vintage, and glamour. Take a look: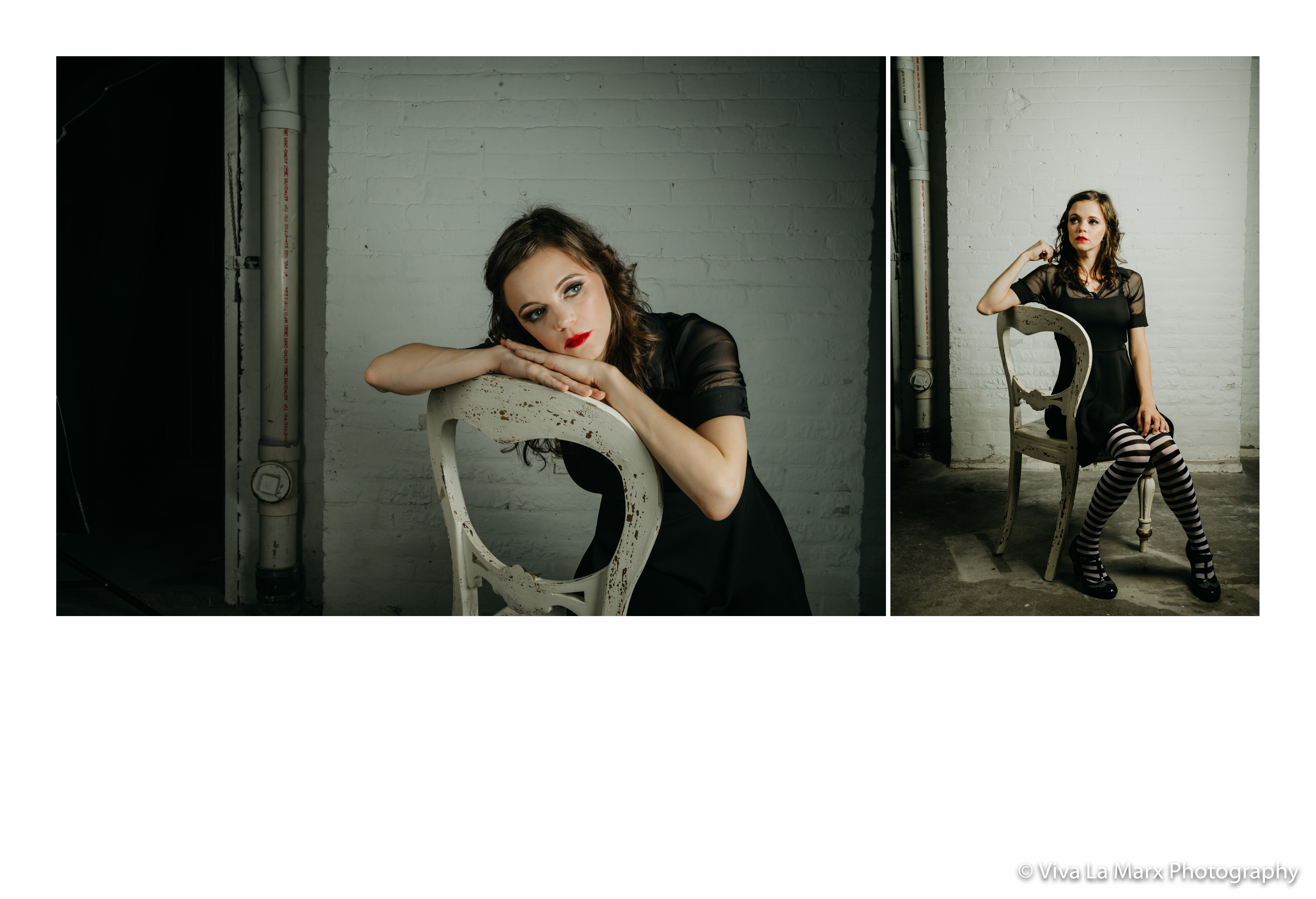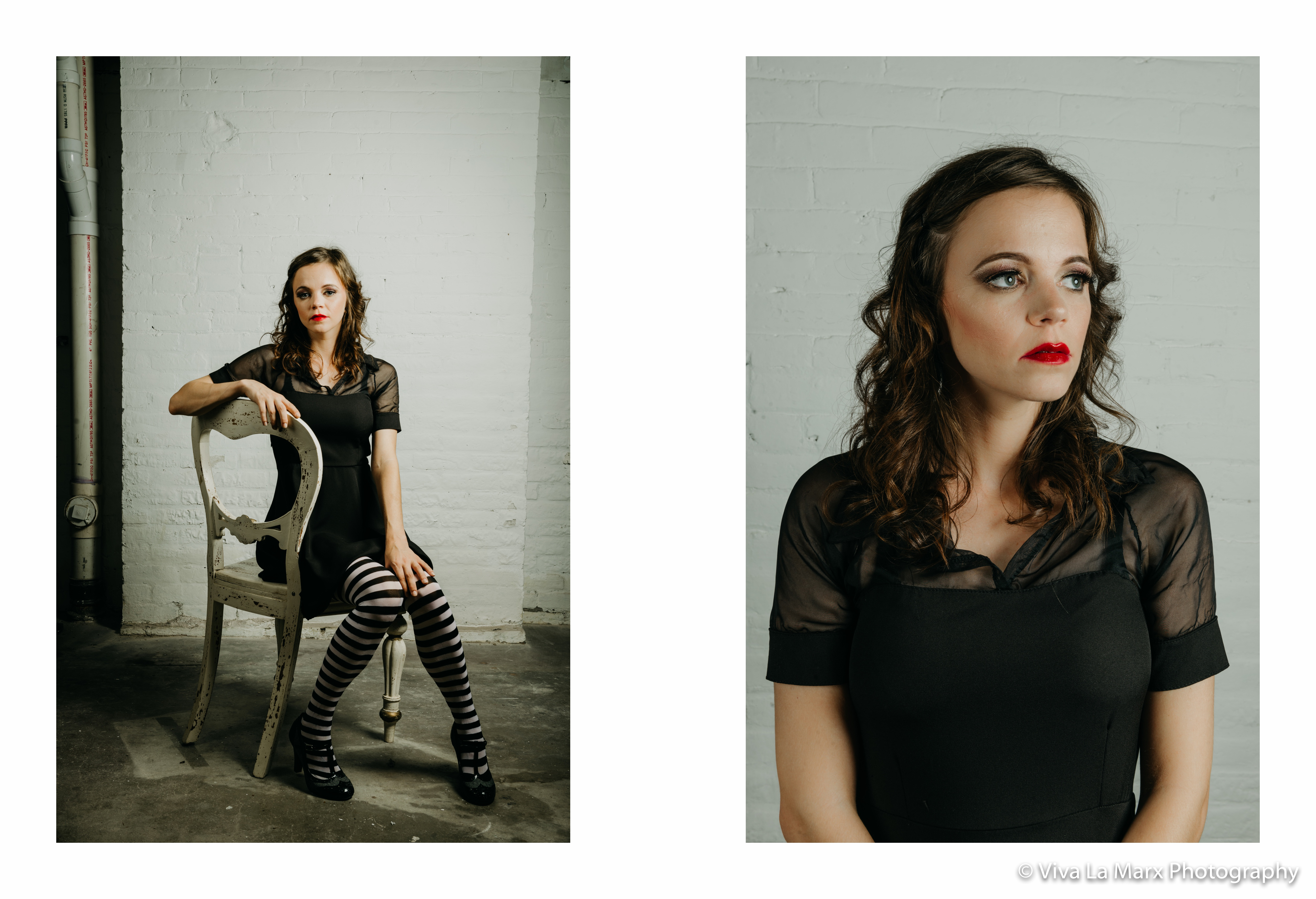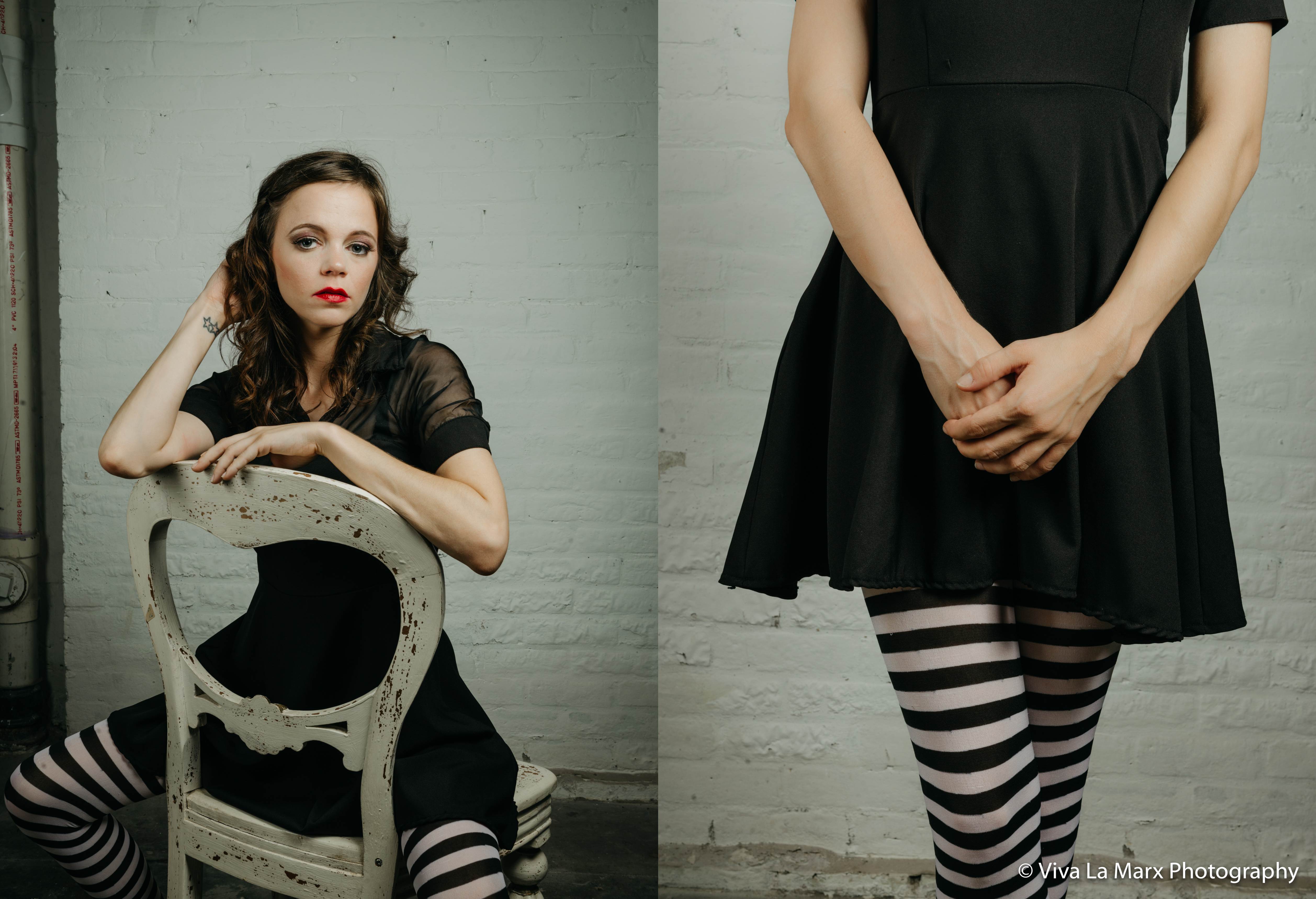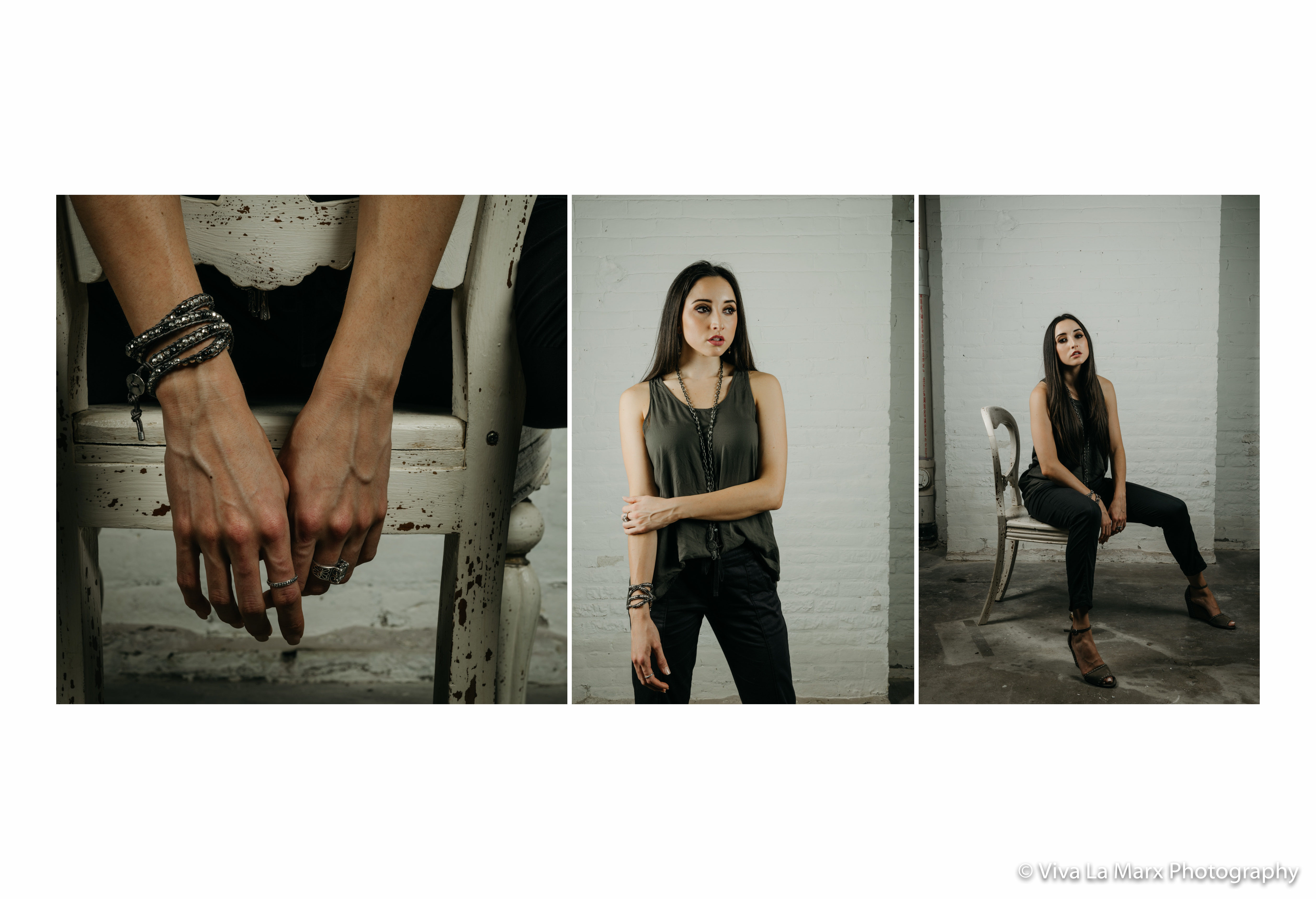 Meet Logan Timmins who decided to model and do make up for this Houston creative photographer meet up. She is very talented in both aspects.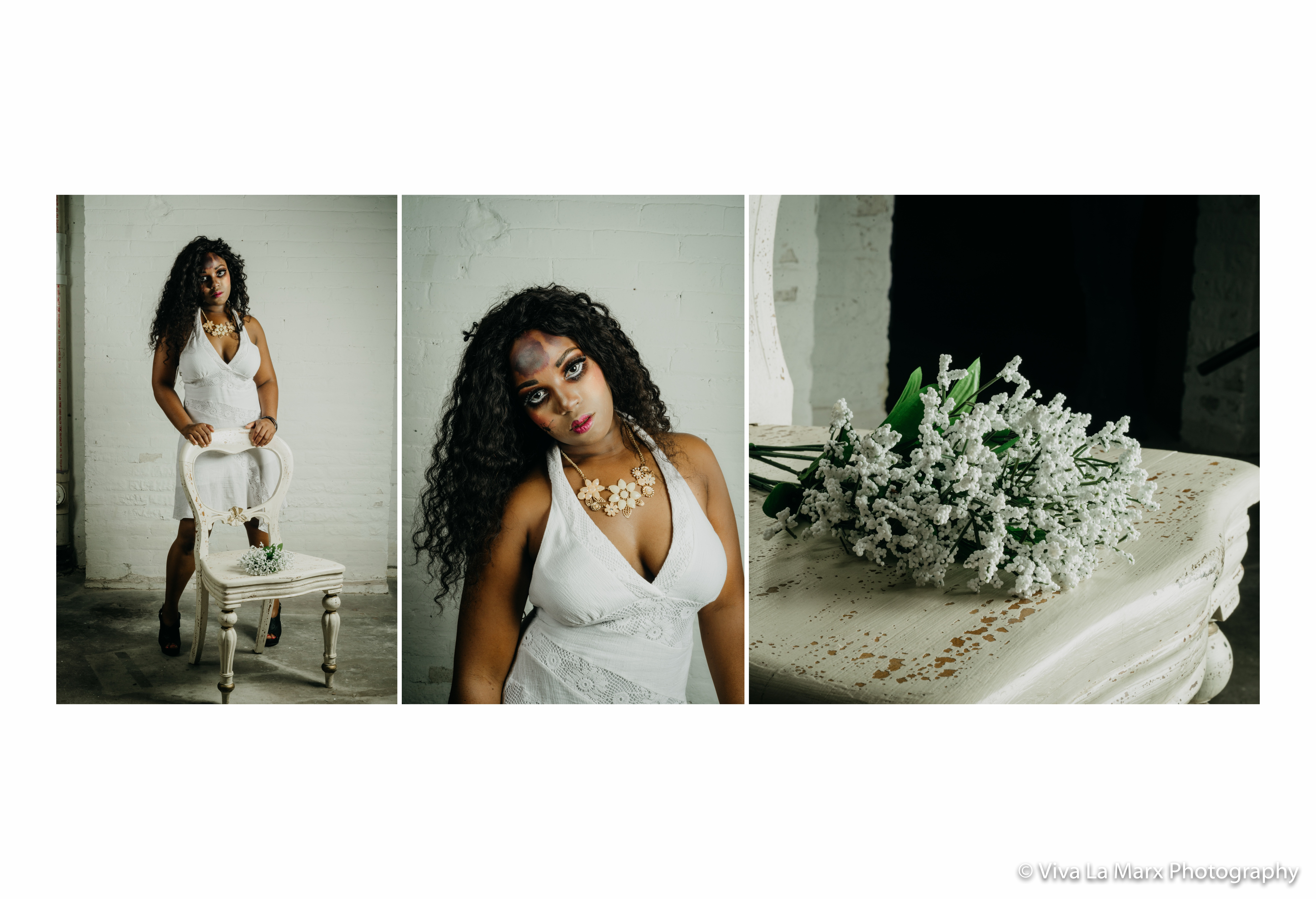 The idea behind this particular  Houston creative photographer meet up was to create a spooky feeling in the basement area, and model Camillia Summers went for this doll look. Make up artist Patricia Fonseca did a great job! Aren't the flowers a nice touch?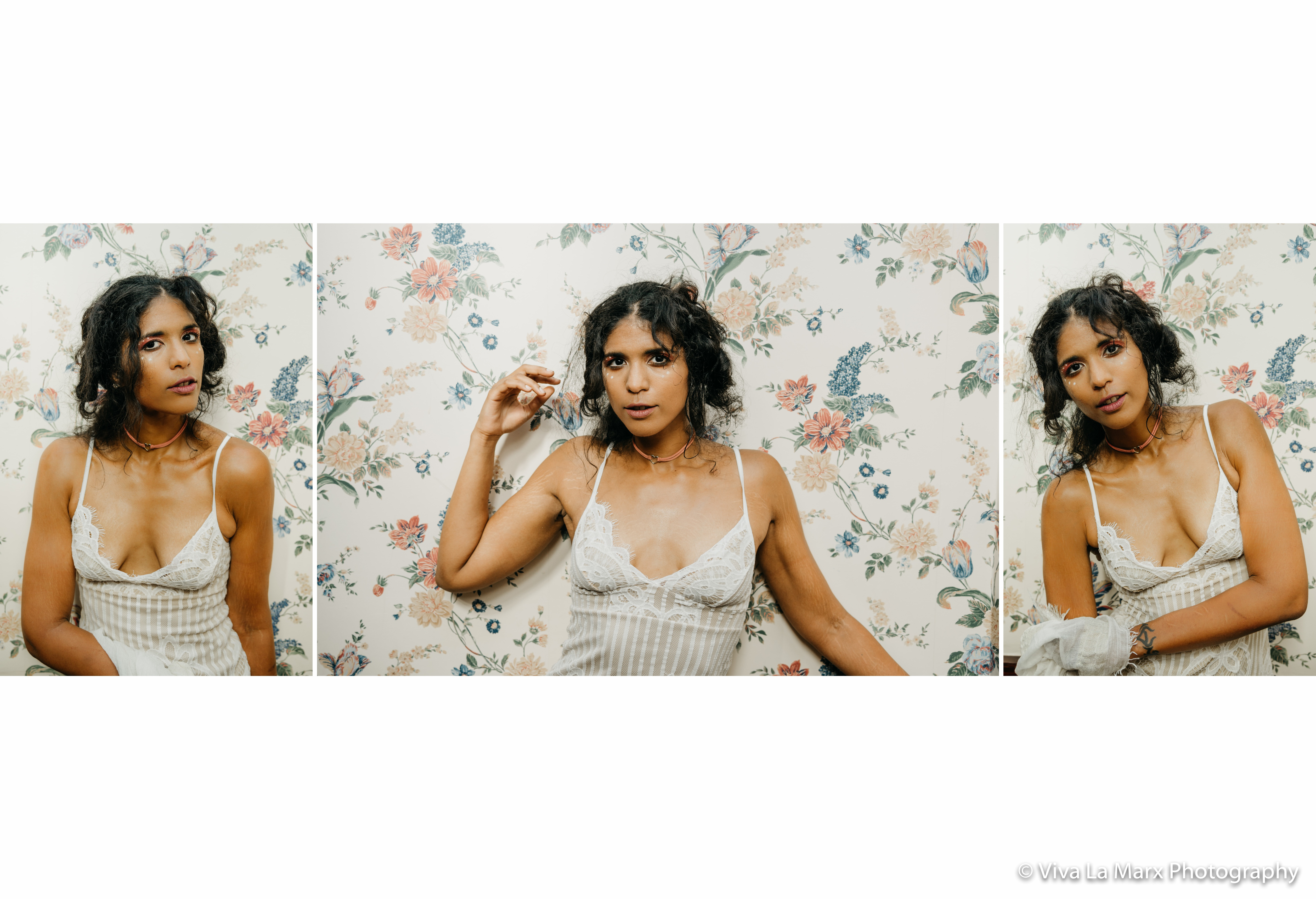 Model Jessica Clark caught my attention due to this exotic make up done by Lina  and of course, if you haven't noticed, I am very inspired by flowers, so this was not the exception!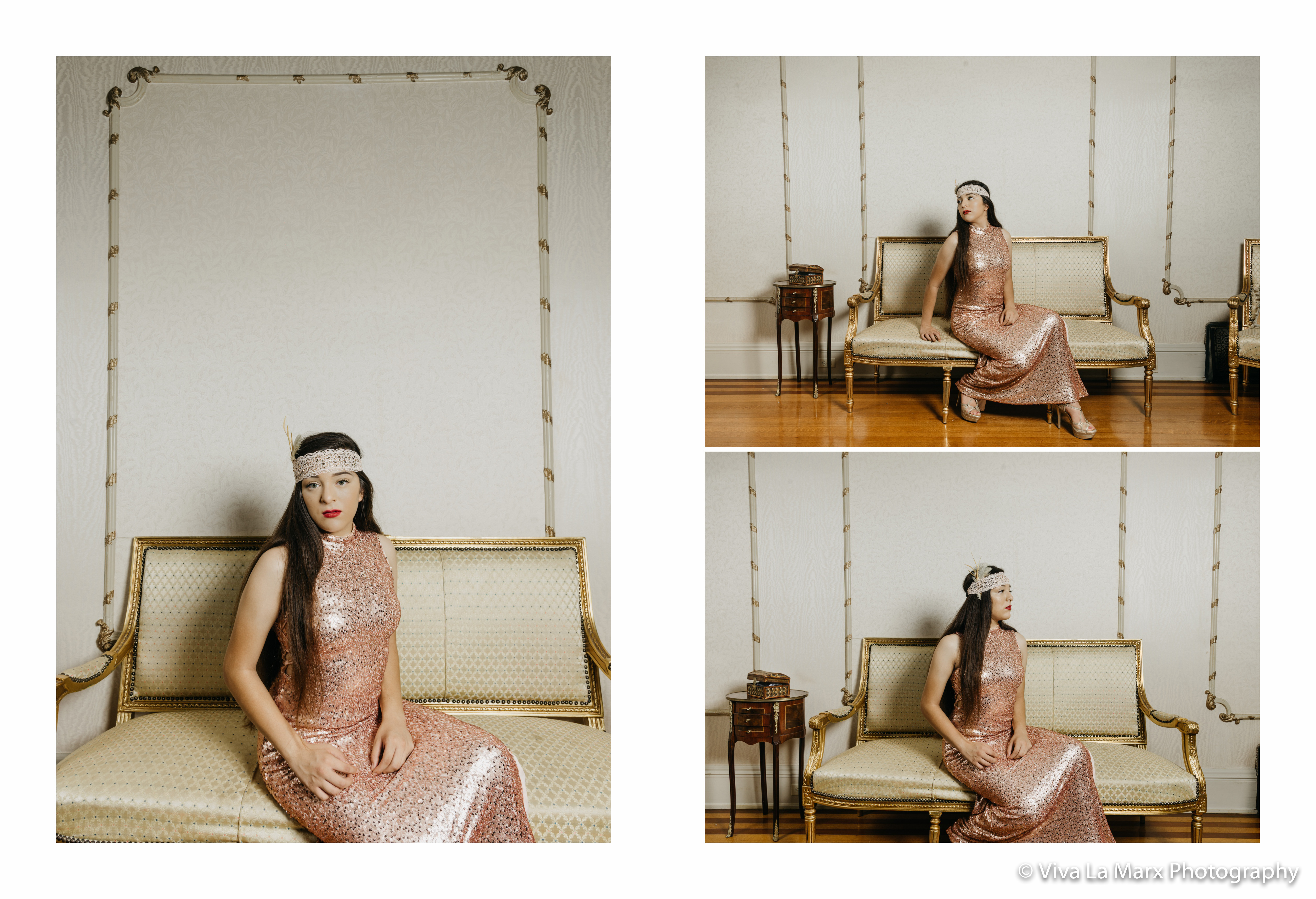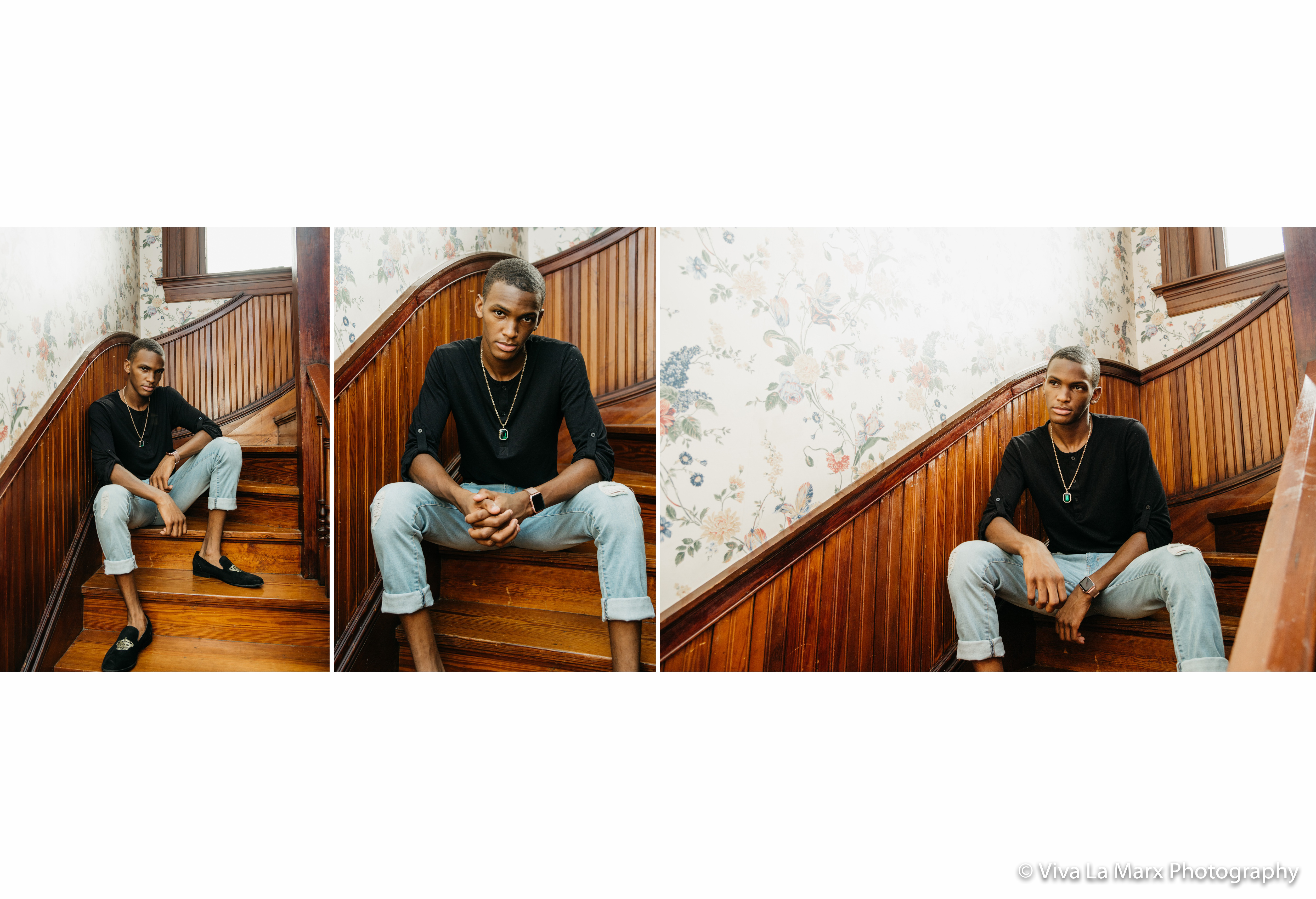 Model Jorden Nolen in the stairs of the mansion where we found some natural light.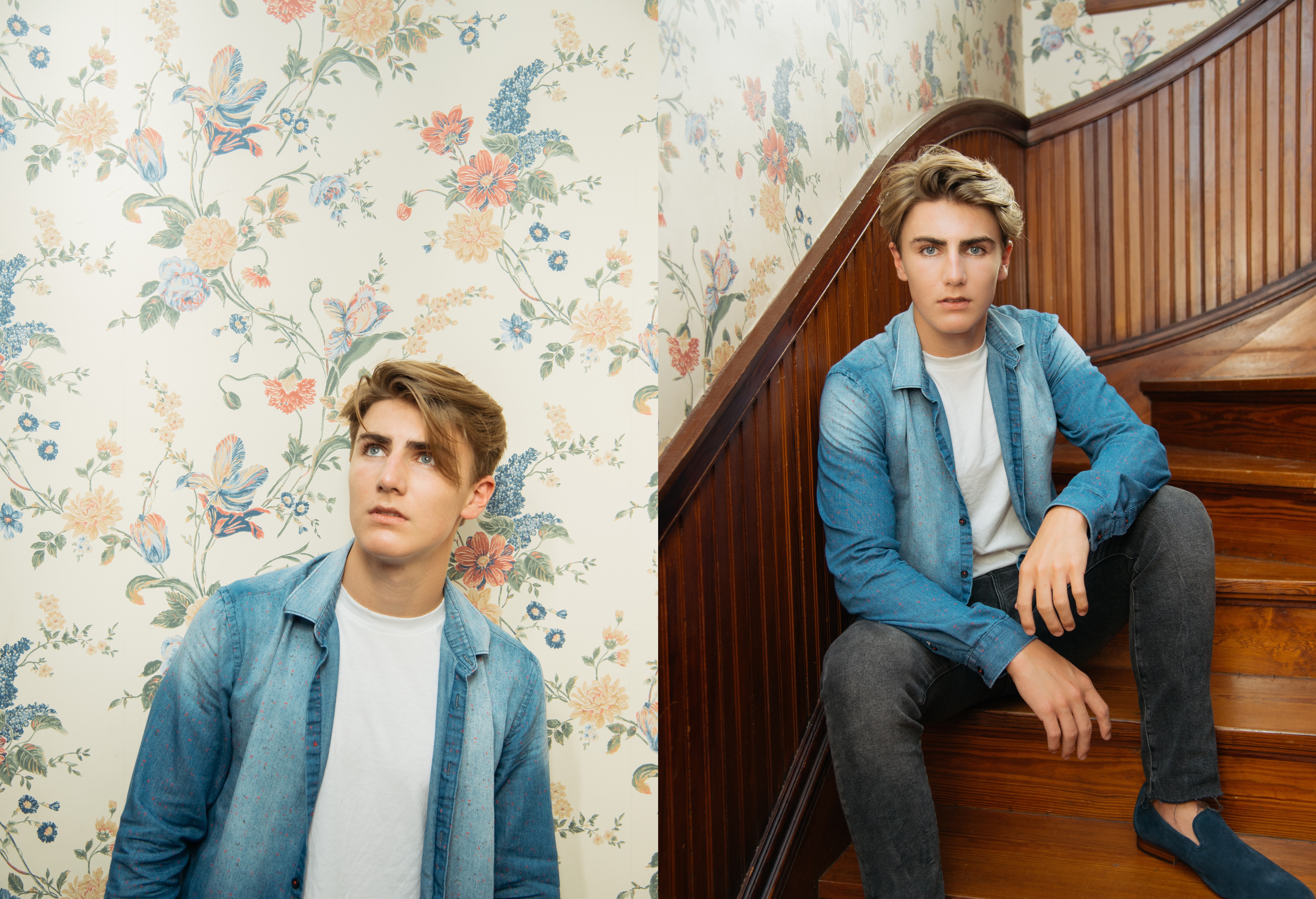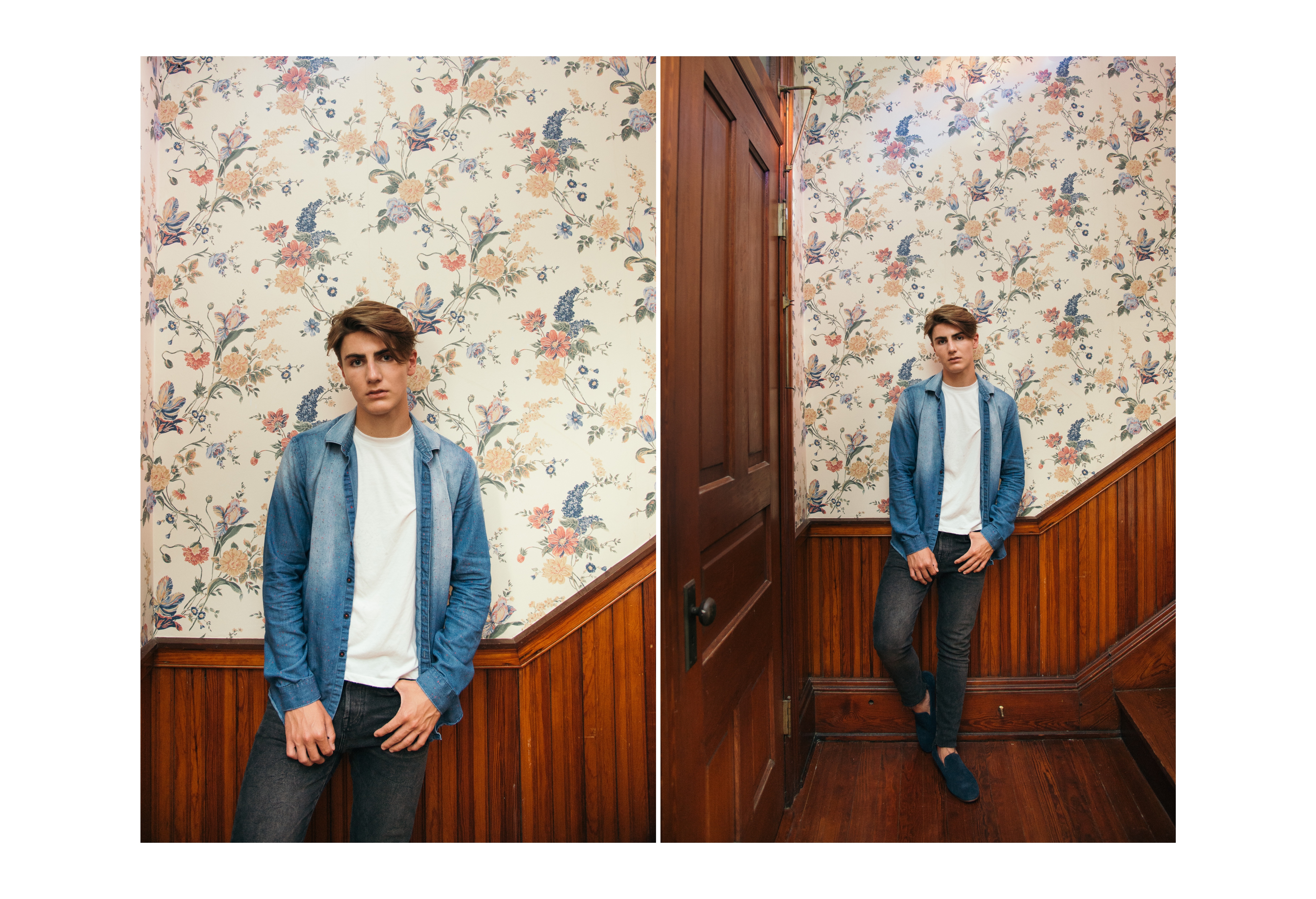 Model Zach Scotton against the flowery backgrounds of the mansion, all done with natural light. He was especially inspired by the sun's glare that looks like a rainbow.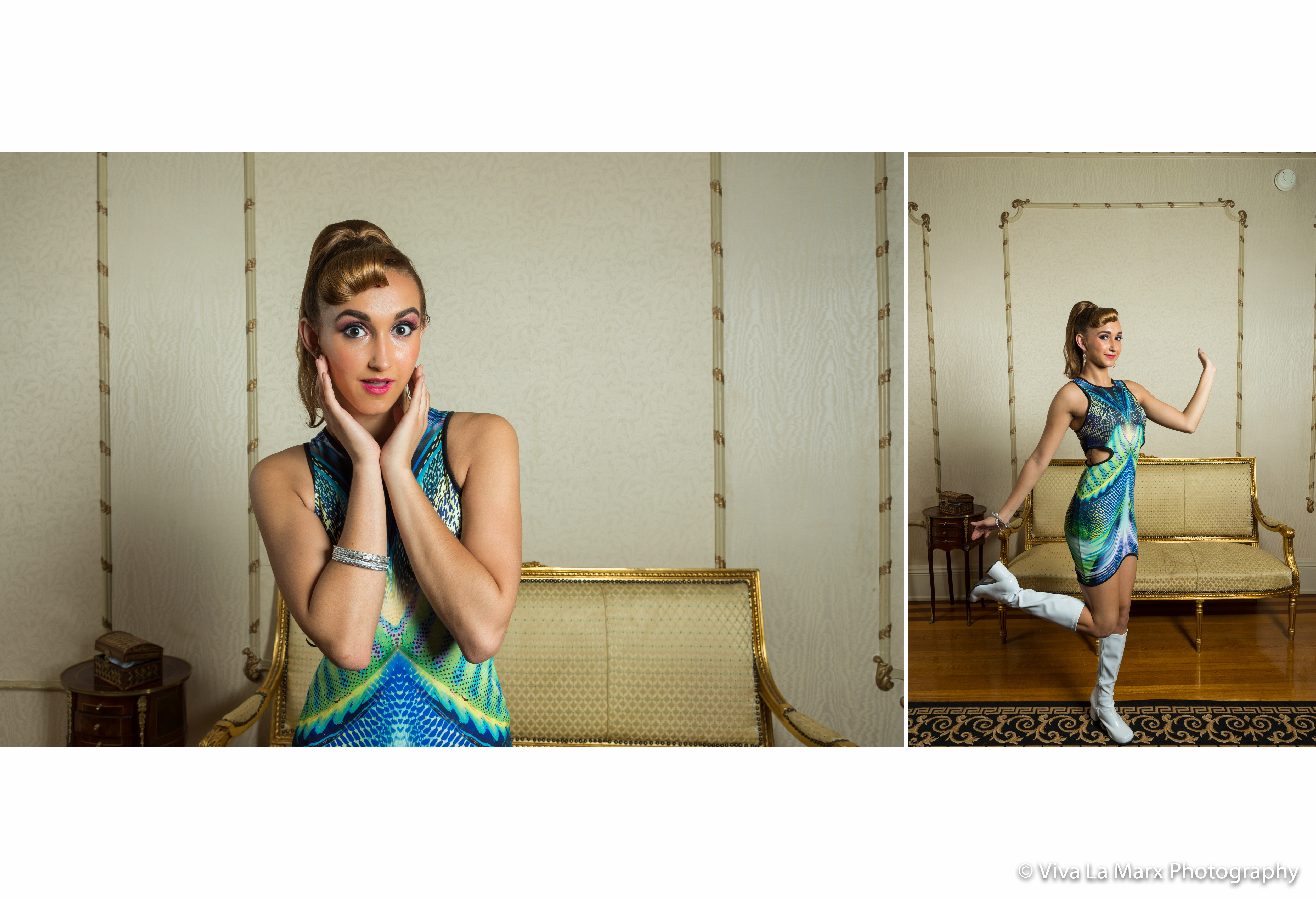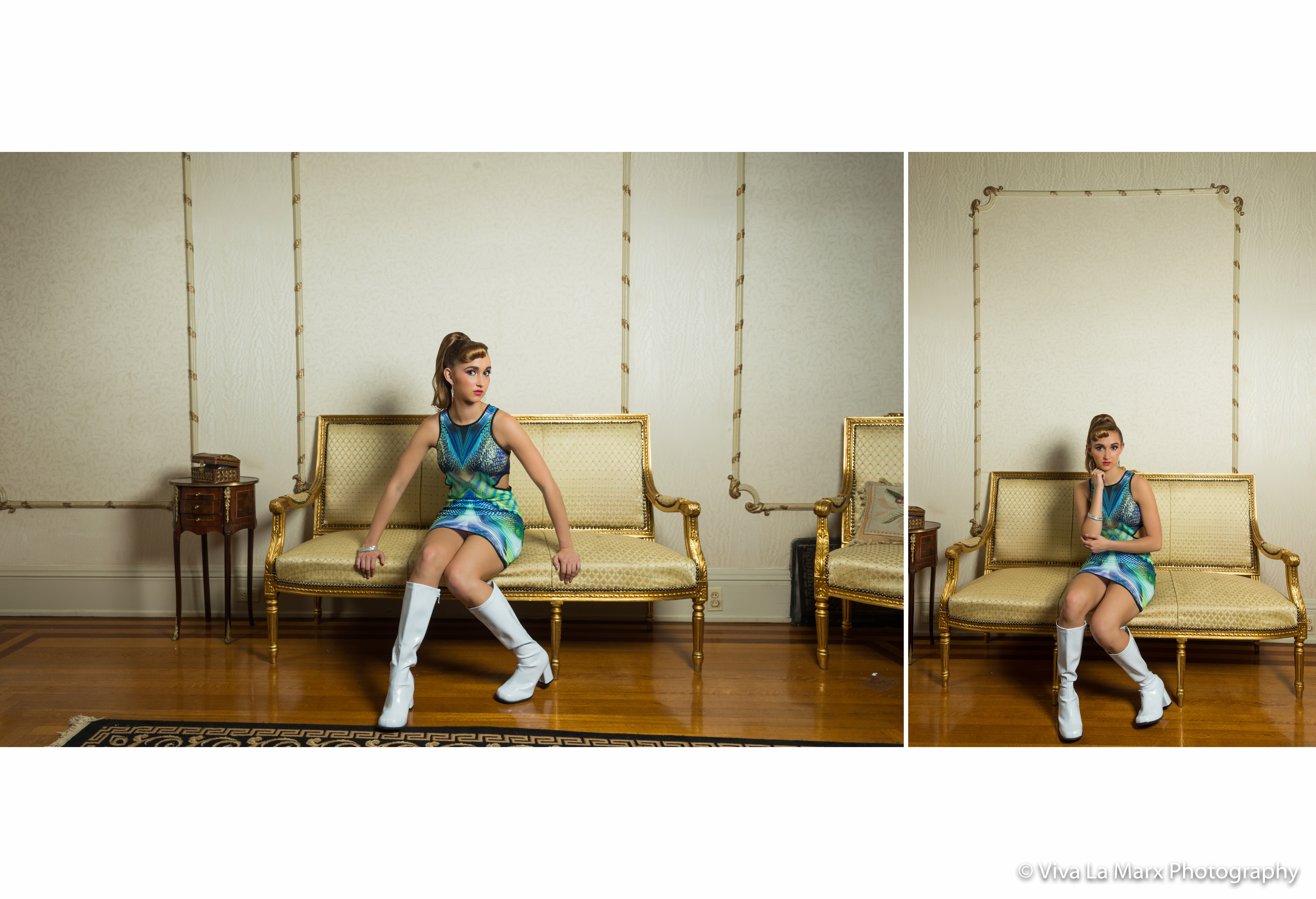 And last but not least is Alexandra de Vita, with a barbie look done by hair artist "DesiTheDiva"  and make up by Heather Cruce. I really enjoy doing the bottom up angle because some people can definitely can get away with it and Alexandra De Vita is one of them!
I was very inspired by her vintage 70s outfit and thought she resembled a model from that time, such as fashion model Twiggy and therefore the hands on the face look. I almost wish we had had bubblegum to do a shot of her blowing bubbles!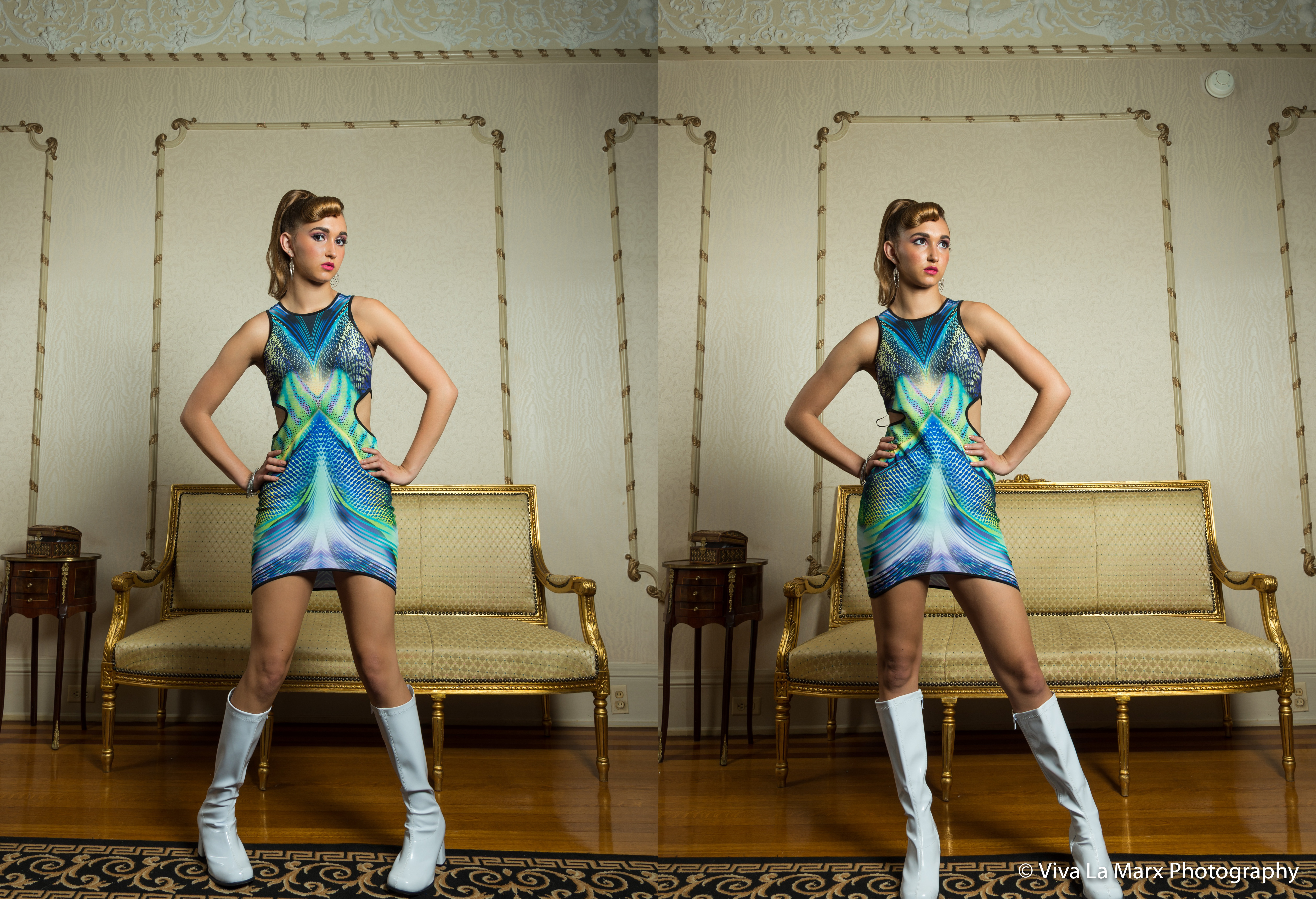 Until next time! I hope to work with you all again and please consider these talented people for your future events or creative needs, including yours truly, Marixa at Viva La Marx Photography, your Houston Creative Photographer!