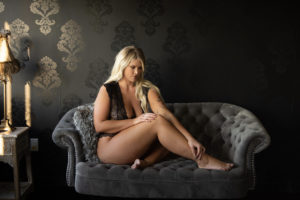 Hey guys!
Who Am I? My name is Marixa Andrade and I am a portrait and wedding photographer specialized in printed fine art portraiture in Houston, Alvin, Galveston, Texas and wherever you  may take me! I photograph weddings, your life milestones, and the various stages of families in outdoor settings using natural light.
My style: I like to incorporate nature, items or objects special to you, but nothing that takes away from you being the main subject.  I value your culture and uniqueness. I also encourage you to incorporate those who revolve around the memory you are trying to capture, such as grandparents, whom are sometimes forgotten in family portraits.
My inspiration: The overall feel about my photography is bohemian— it should give you an earthy vibe, vintage, family oriented, and cultural. I love traditions as much as I love being non-traditional, meaning I love it when we get creative and step outside the box!
Your experience with Viva La Marx Photography: I don't like to be thought of as a corporate photographer in the distance or in the digital world and I don't like to think of you like another transaction in my books.
My service to  you: is to make myself accessible before, during, and after your portrait experience.  I help you plan your session and I enjoy hearing you speak about your wedding ideas and excitement. Call me old fashioned, but I really enjoy getting to know you on the phone and in person meet ups. I don't plan to invade  your personal space, what I'm saying is I want you to feel taken care of! You'll see that building this relationship will translate into natural looking smiles in your portraits!
My expertise: is printing! I place a lot of value on printed portraits and photo books. Why? because the portraits we take are your family history in the making (even if you are not seeing it that way right now). I am sure you will agree that today, many photos are being taken, but hardly any are being printed. Why not give future generations in your family a chance to meet you?!
My goal serving you: Having said that, my goal is not only to photograph you, your wedding, or your family, and set you on your way to figure the rest by yourself. I serve my clients by pre-designing and producing tangible family heirlooms you and your children can enjoy for years to come. Because who doesn't enjoy flipping through old photo books to remember the good times?
Let's get creative! Between the two of us, we will be discovering new ways to create portraits that will build meaningful memoirs in your lifetime while creating a fun experience for you and your family— If you are ready to start a conversation, go fill out my contact form!