Colorful Pakistani Wedding in Houston
I had the pleasure of photographing one of Mariyam and Asad's wedding. I really enjoyed this colorful Pakistani wedding in Houston because it just seems like I can travel abroad within my city and learn about other cultural traditions. I also love color, so this cultural type of wedding definitely vibrates with my style.

To view and/or to order professional prints from this wedding, visit: https://vivalamarxphotography.zenfolio.com/mariyamandasad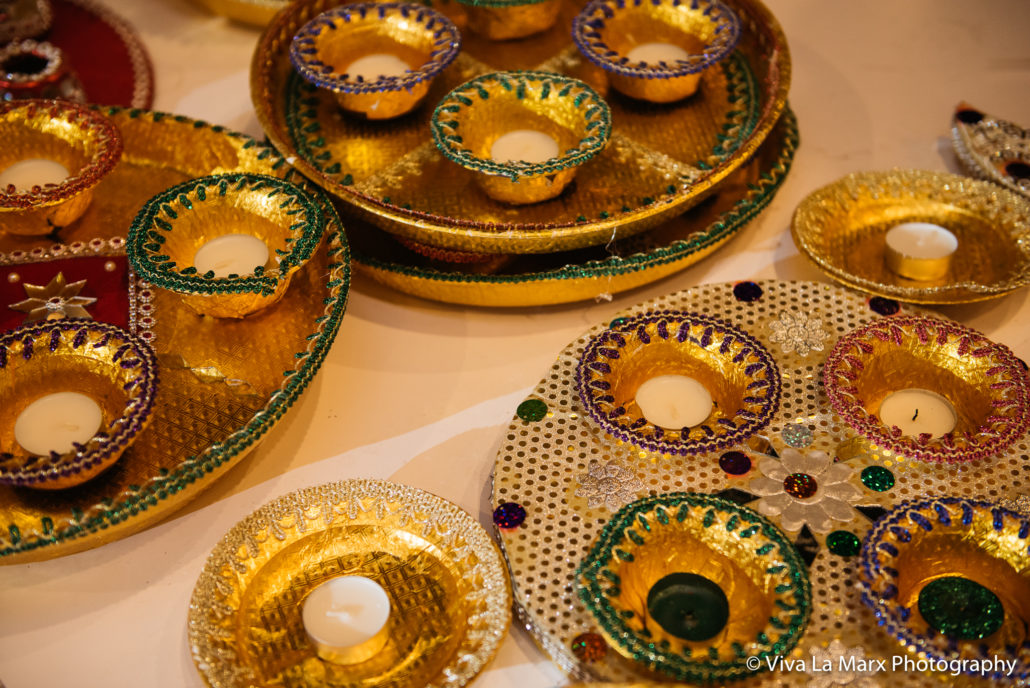 The Bride's Entrance
The wedding was very intimate, mainly consisting of immediate family and good friends. Pakistani weddings can last up to two weeks. For this mehndi ceremony, we first wait for the bride's entrance and a few minutes later the groom comes in to see his bride. Everyone was very excited about Mariyam's arrival. Women as well as children gathered outside to light up candles to prepare for the bride's entrance. Accompanied by her bridesmaids, Mariyam makes her grand entrance mesmerizing everyone with her beauty as she passes through two lines of women that had been waiting for her inside. She ends sitting up at the stage in front of the venue where her husband will soon join her.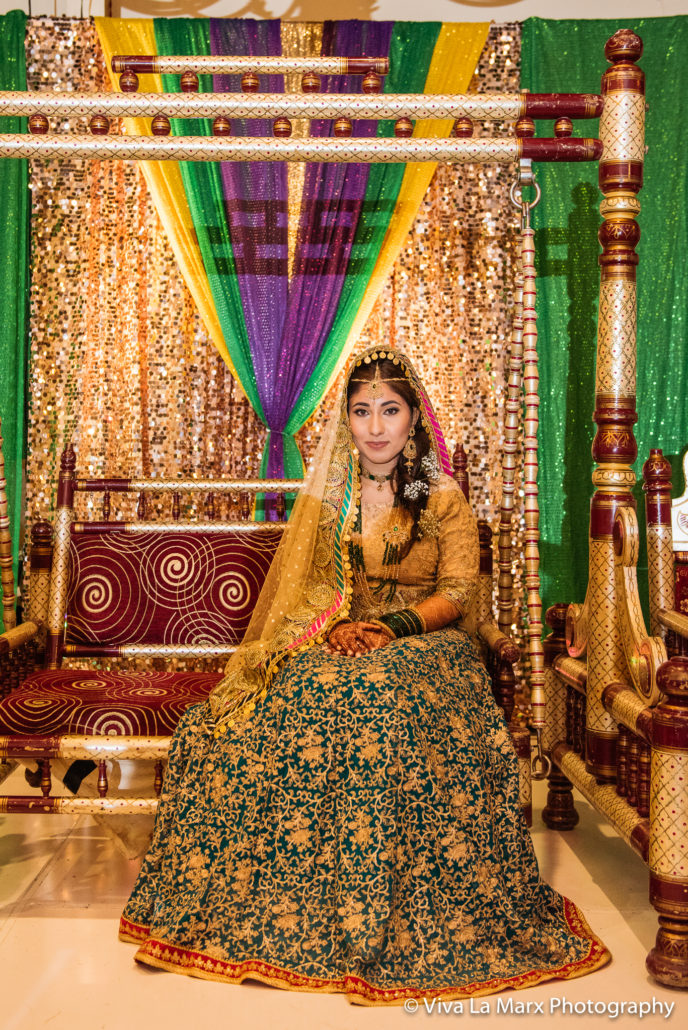 The Groom's Entrance
Once the bride sits down on the stage and people take pictures of her, it's time to prepare for the groom's arrival. Outside, the men gather and they exchange words and hugs with the groom. The groom's immediate family comes in first in the processional and the groom comes in last— anxious to see his bride! Inside, the women make two lines to welcome him by throwing fresh white flowers at him.

Asad happened to be very excited to see Mariyam as you can tell in his smile. One of the groomsmen tries to stop him from walking too fast, eager to join Mariyam on the stage. Everyone is in awe and is wanting to take their photo with both of them once they are joined on the stage.
The bride and groom exchange some smiles and some words when they meet on the stage. The guests, starting with the parents and grandparents, go up to them to congratulate them and wish them well in their marriage by feeding them and by giving them money.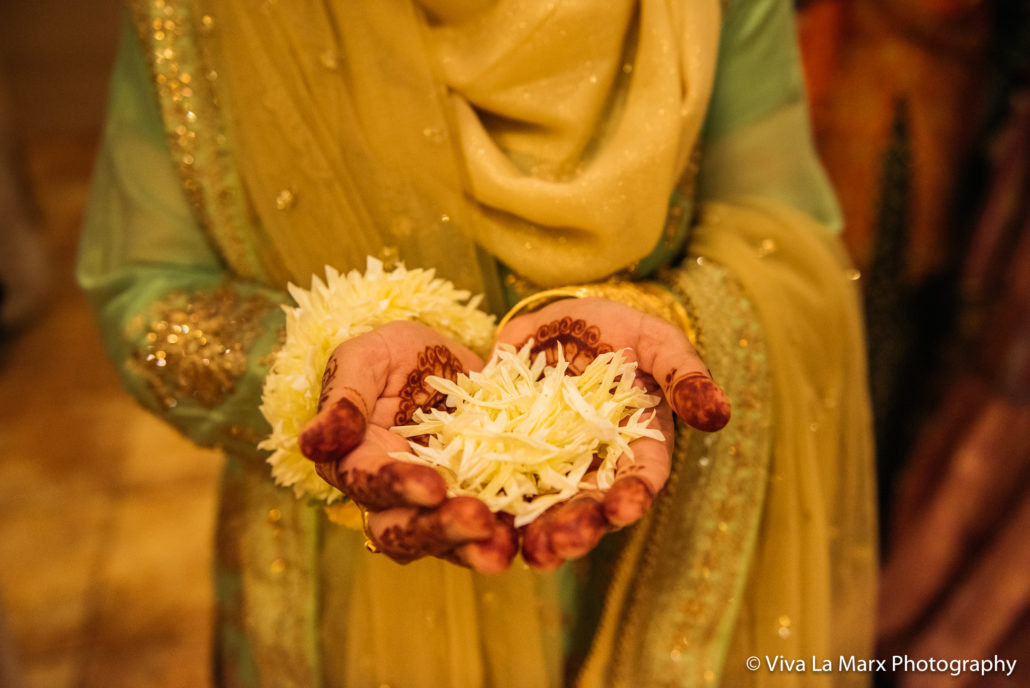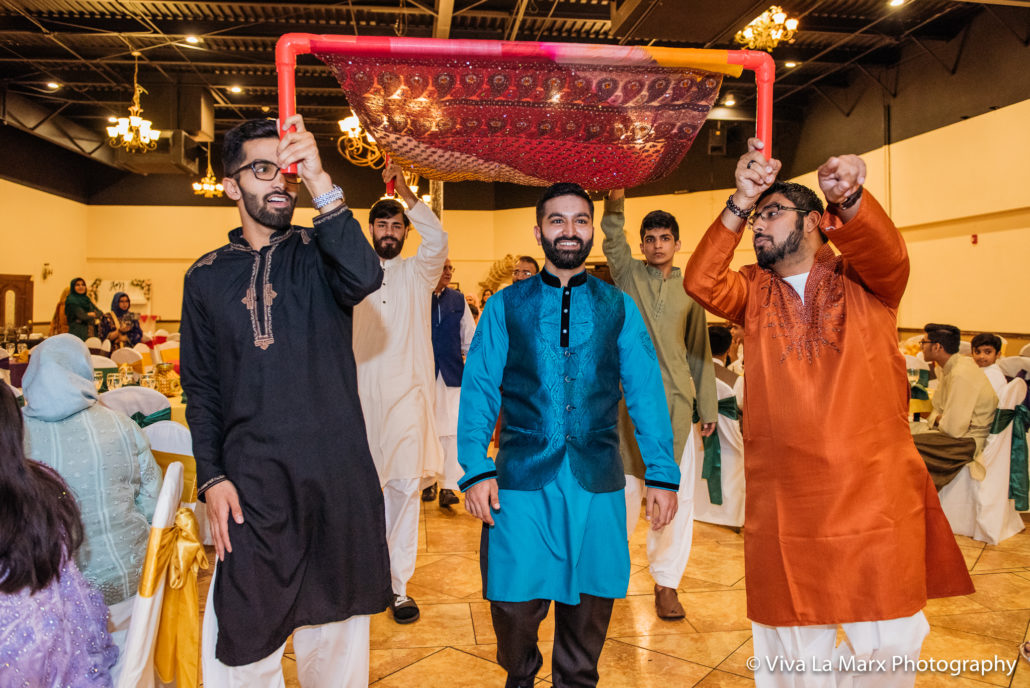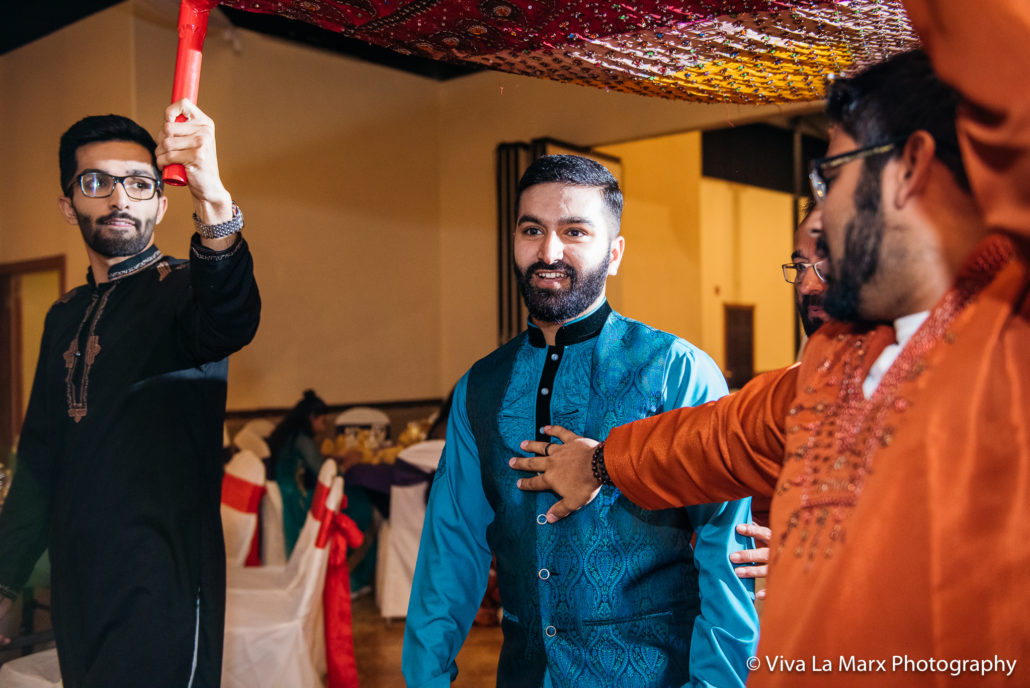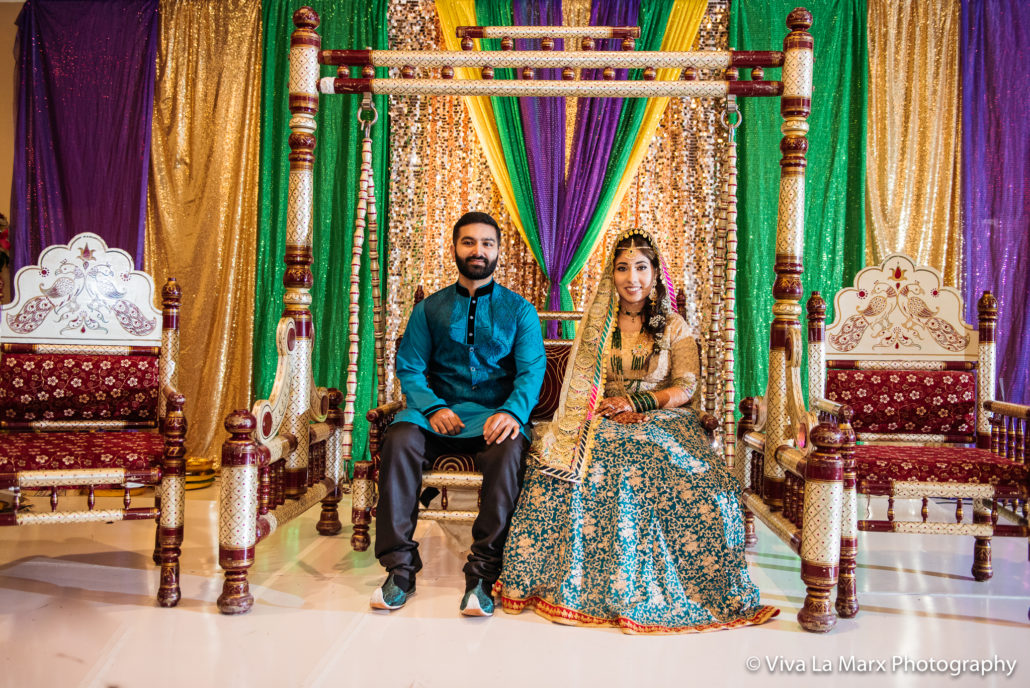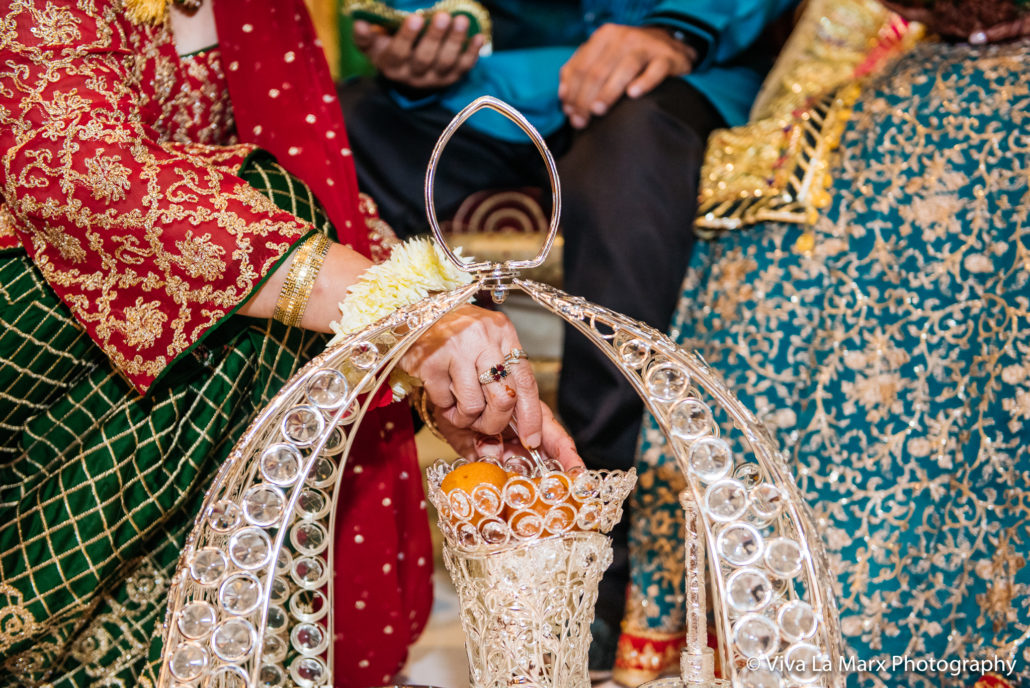 Dinner and Portraits
At this time, dinner is served and guests eat. In a very organized manner, most guests keep coming up to the stage to take photos with the bride and groom. I had to steal them, for a little bit from this process, to take a few photos of the two of them. Hopefully they'll enjoy these portraits and special moments of this wedding day for years to come!

Congrats Mariyam and Asad, you make a beautiful couple!
To view and/or to order professional prints from this wedding, visit: https://vivalamarxphotography.zenfolio.com/mariyamandasad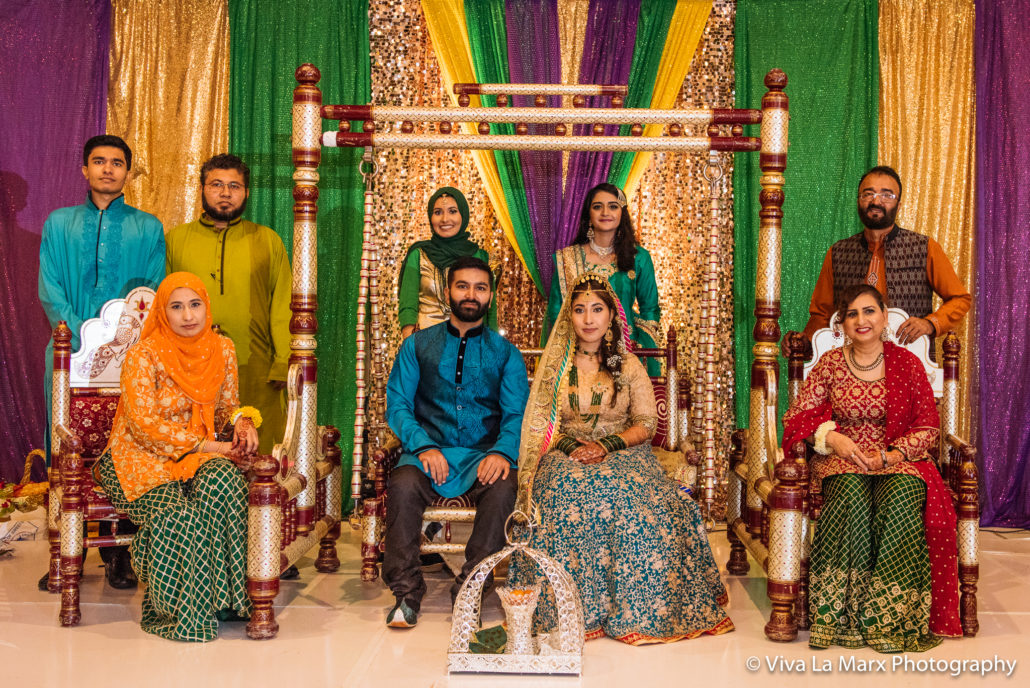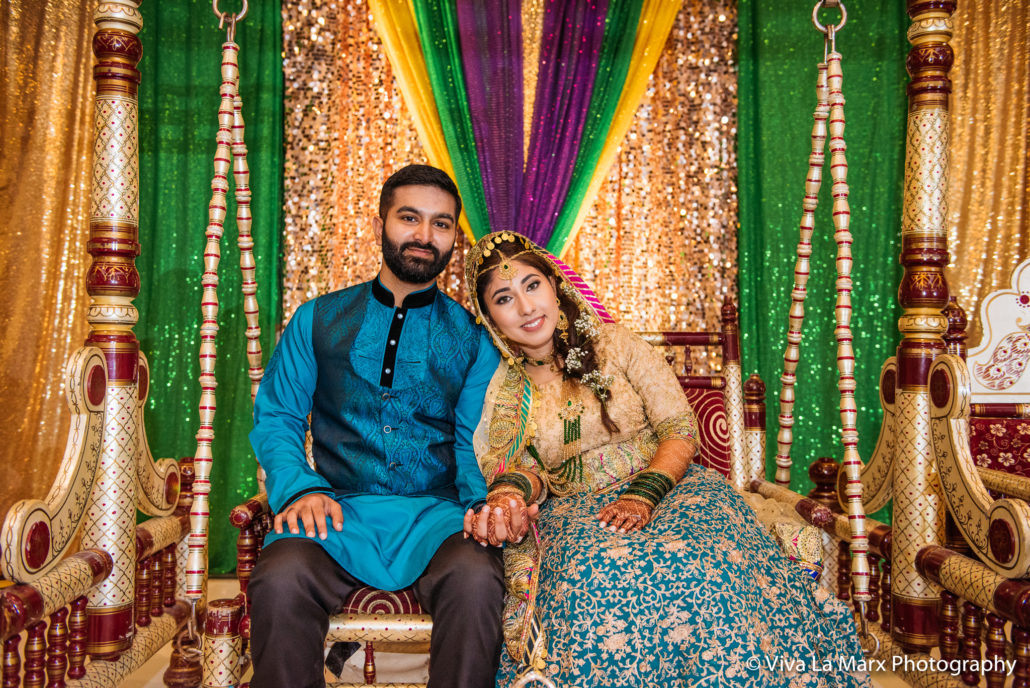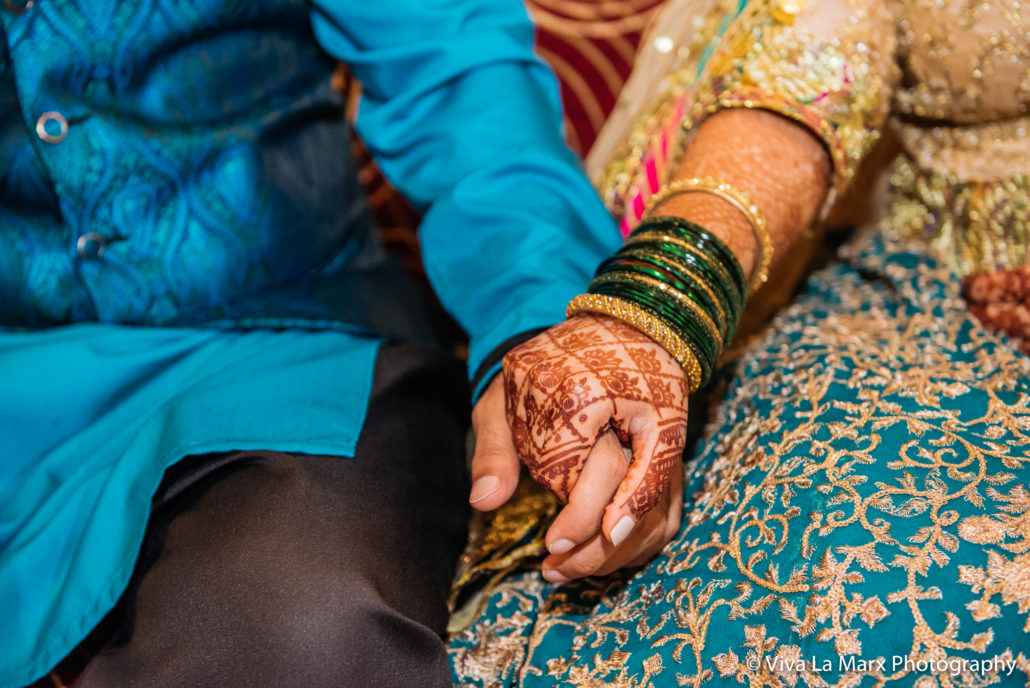 To book Viva La Marx Photography for your own wedding photos, please contact me at (281) 677-0934
Feel free to leave any comments or questions below. Until next time!

Marixa
I love the clean feel to all of these!!

Love them!! Thank you for your patience and capturing us as a family!! Best pictures yet!!

Stunning wedding. Love the colors and the brides dress ? Omg!
https://vivalamarxphotography.com/wp-content/uploads/2019/07/Viva-La-Marx-Photography-Houston-Pakistani-Wedding-Photographer-2-34.jpg
1463
2048
admin
https://vivalamarxphotography.com/wp-content/uploads/2019/09/Black-Logo.png
admin
2019-07-12 18:24:50
2019-07-19 20:34:32
A Pakistani Wedding in Houston