I am so excited and happy to show you the gallery for Genesis! I also want to share 5 photo session tips that will help you get started on making great portraits. Planning will make your photography session feel and look more put together, which is a great, since you are investing time and money in creating these memories.
Allow Time for Portraits and Photo Book to be Created and Printed

Genesis and her mom started planning this senior photo session a month before the actual photography session and allowed another month before the actual graduation happens. The time allows for her photography book to be created and for prints to come back from the lab in a timely manner. If you don't need your portrait prints back for your graduation party, then you don't need to worry about this!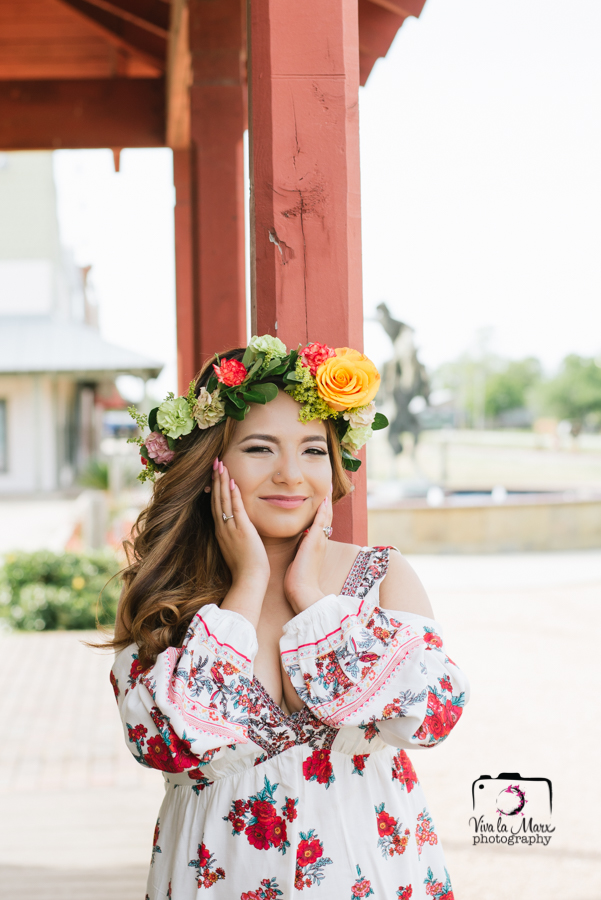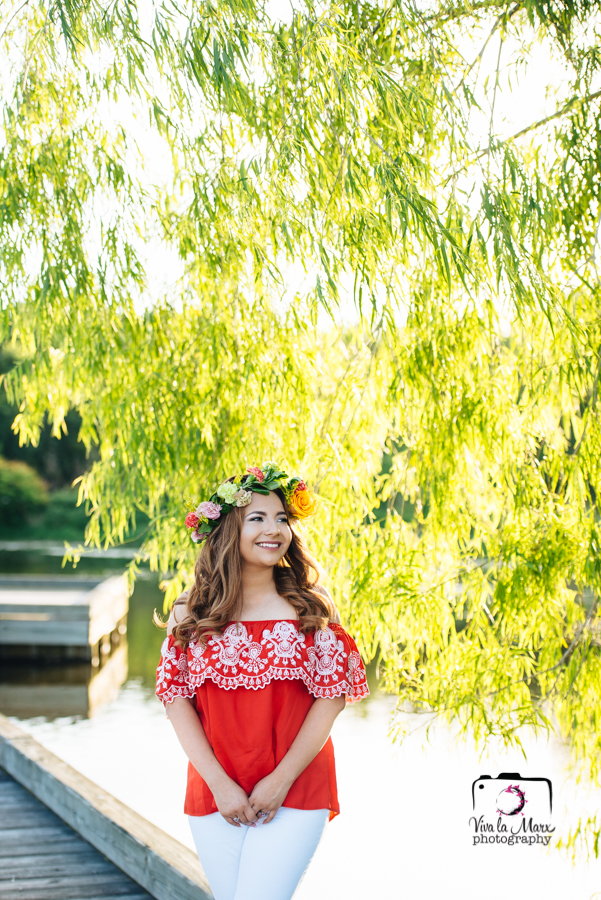 2. Hire a Professional to Do Your Hair and Make Up
If you are a young lady, do consider investing in hiring a professional to do your hair and make up. Why not pamper yourself to celebrate the completion of this chapter in your life. Some people may see graduation as an expected accomplishment, however, should we look deeper, this also marks the beginning of your life as an adult and deserves the attention and the investment.
Genesis, recommends that if you want to dye your hair, you do it early in your planning just in case anything goes wrong with the color!
If you don't know any hair and make up artists, don't worry about it! I have portrait collections that include these services.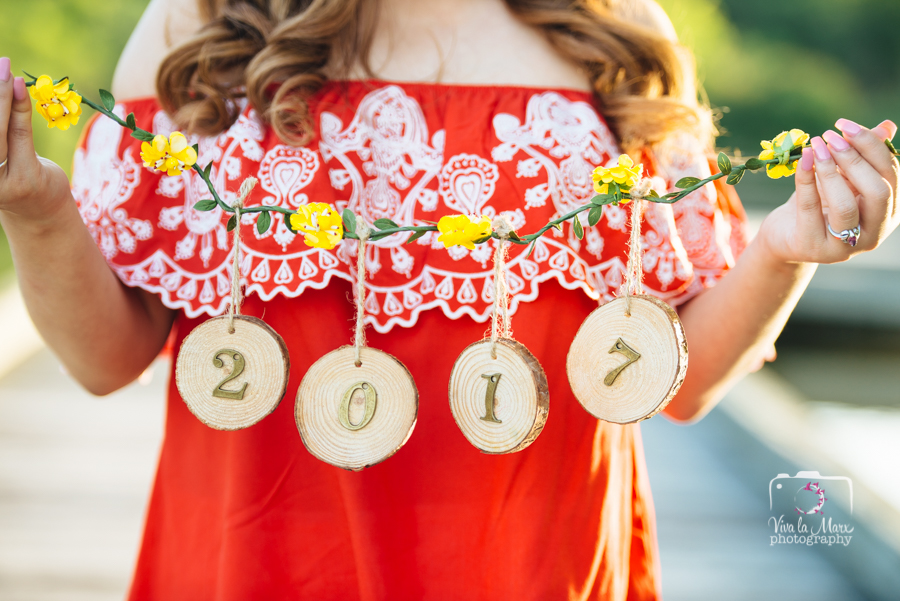 3. Plan Your Wardrobe
Sure, we all like to live spontaneous moments, however, it pays off to feel comfortable in the clothes and shoes you will be wearing to your photo session, which may last up to 3 hours. At Viva La Marx Photography, I help you plan your wardrobe, if you wish to do so, as part of my professional services.
Nature inspires me, and it inspires Genesis as well, so we loved using fresh flowers in her session. I asked Genesis to let me know the color of one of her dresses so that I could create the fresh flower crown you see her wearing in these photos to accentuate her wardrobe and highlight her femininity.
Genesis and her mom did a great job choosing other clothing that stayed in the same color palette. The colors you choose to wear are important when you want to create wall collages for your home!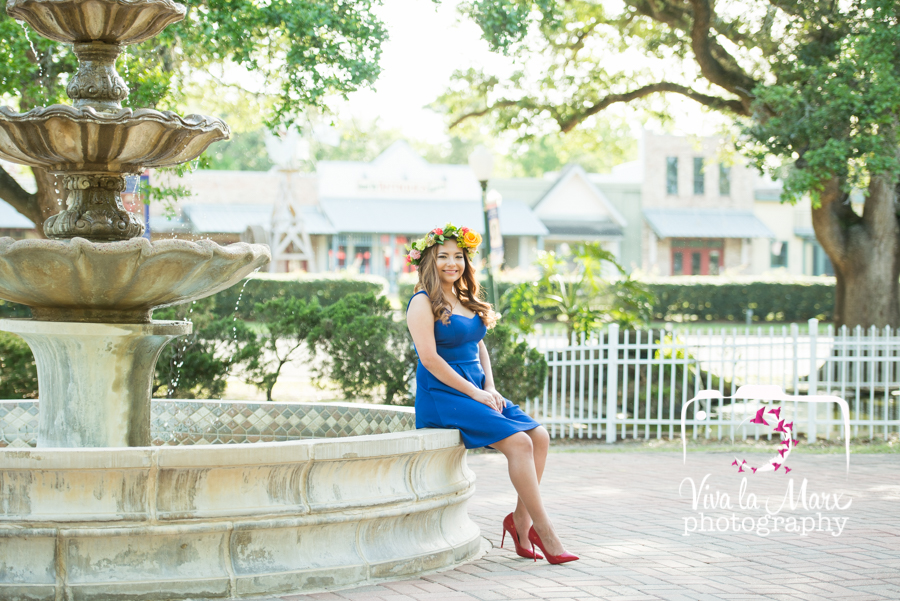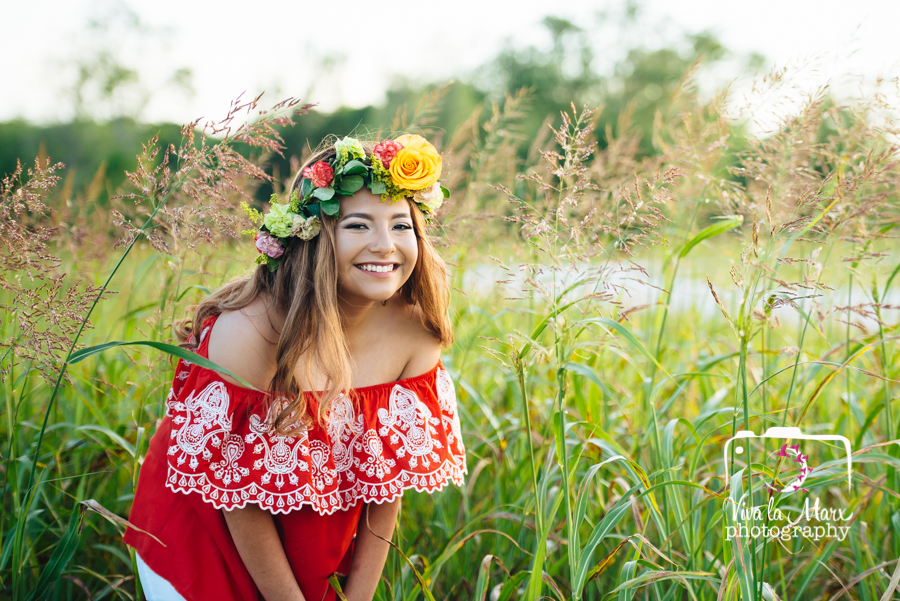 4. Discuss Locations with Your Photographer
It's not just about pretty pictures, it's about documenting you and your memories.
For senior portraits, the goal is to create a photo book out of the session, so I like to give you as much variety as possible by driving to different locations.  I highly suggest you pick places that will strike memories as time goes by, that define who you are, and/or that inspire you.
Genesis likes nature, in particular she wanted a place with tall grass. She also loves the look of the old "wild west" towns. So, as you can see, she got the best of both sceneries and she planned her outfits accordingly. We achieved a vibrant look that reminds us of the flowers she is wearing in her head.
If you are not sure about where you want your photos, it's OK, we can figure it out together!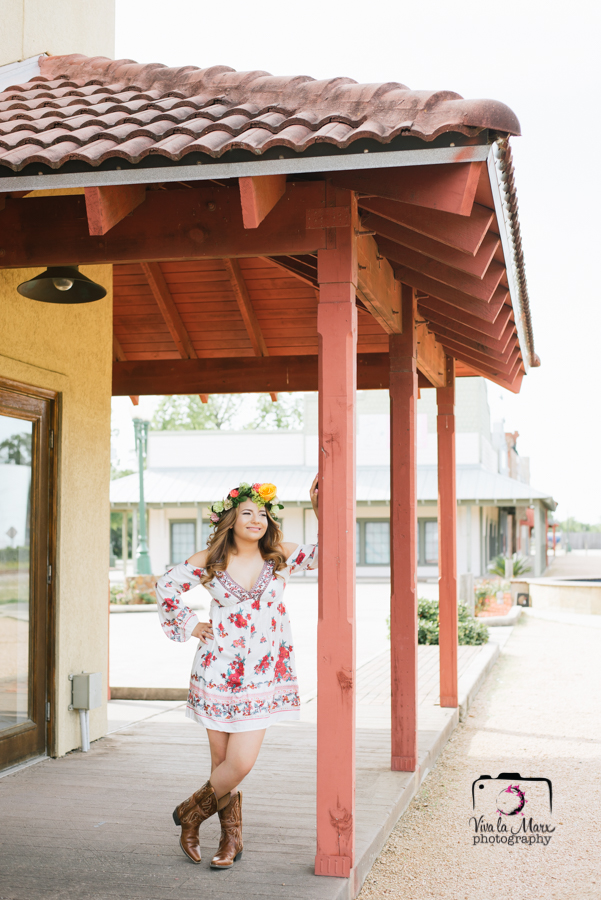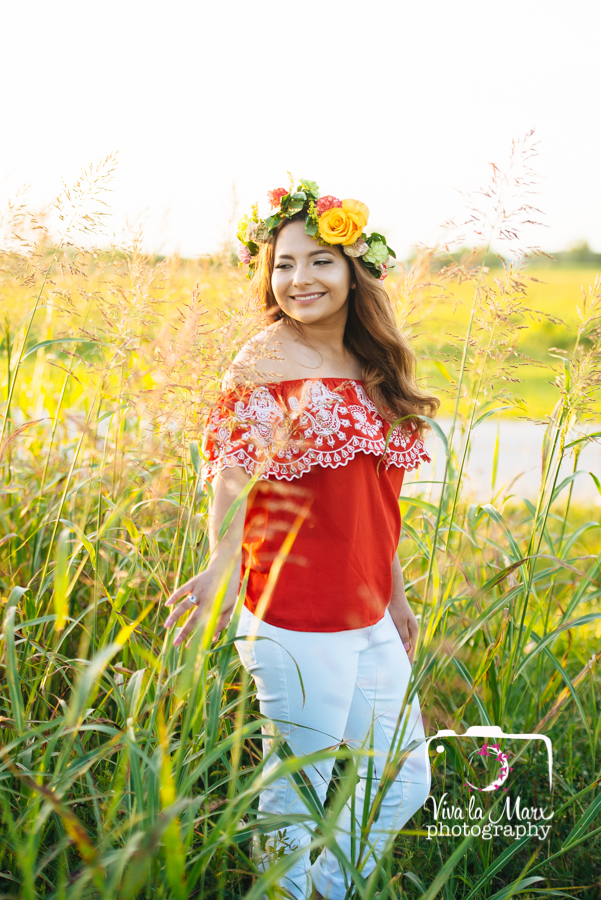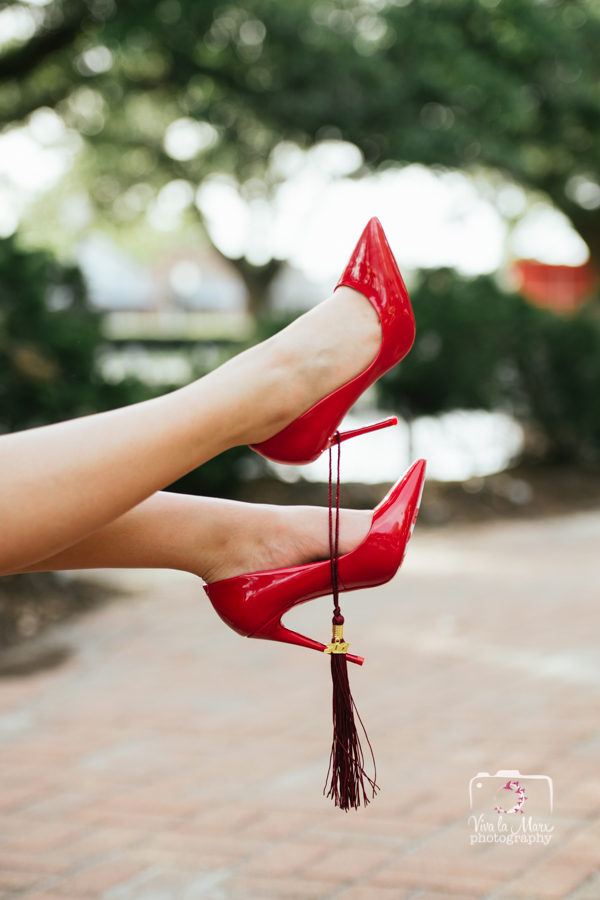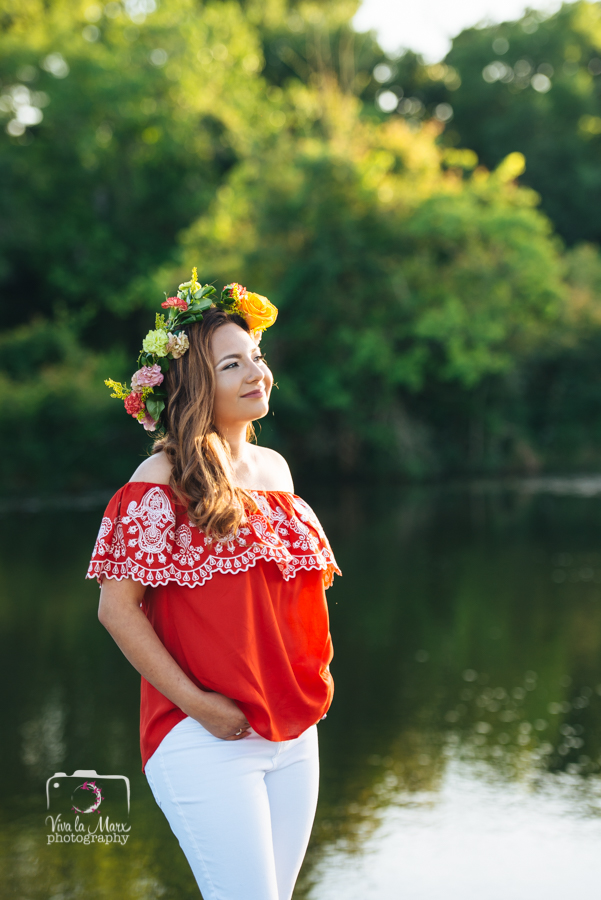 5. Break the Ice, and Have Fun!
If you want to feel more relaxed during your photography session, do not hesitate to set up a pre-consultation meeting with your photographer.
I like to meet with my clients before they even hire me, this way we not only get to discuss the business details about planning your photo session, but most importantly we get to know each other! I truly think this will get us on our way to being more creative and having fun on the day of the photo session.
When you hire me, we start to create together, and not isolated from one another. I like to keep that communication open through out your photography experience with me.
To book your pre-consultation meeting go to my website and fill out the contact sheet, I will then call you and schedule a date that works for both of us.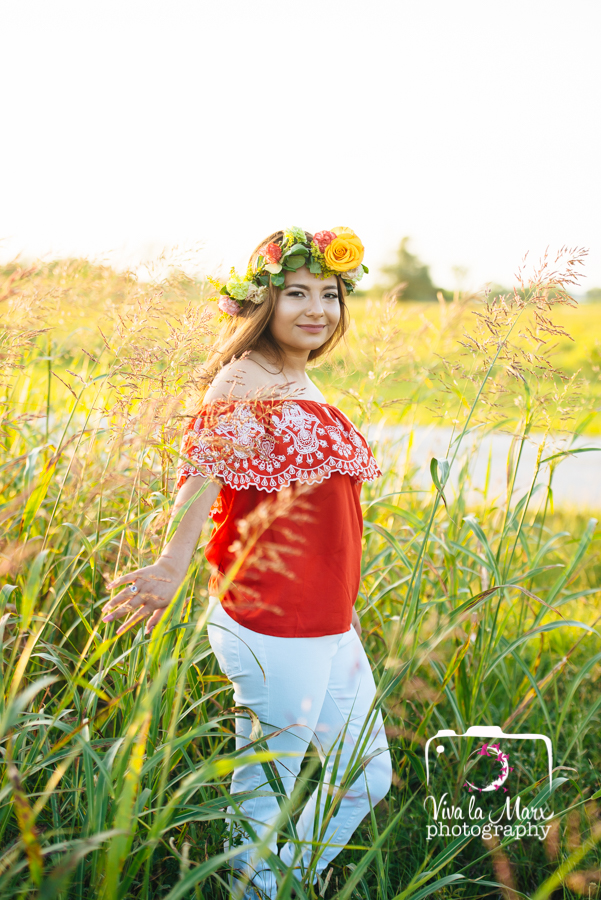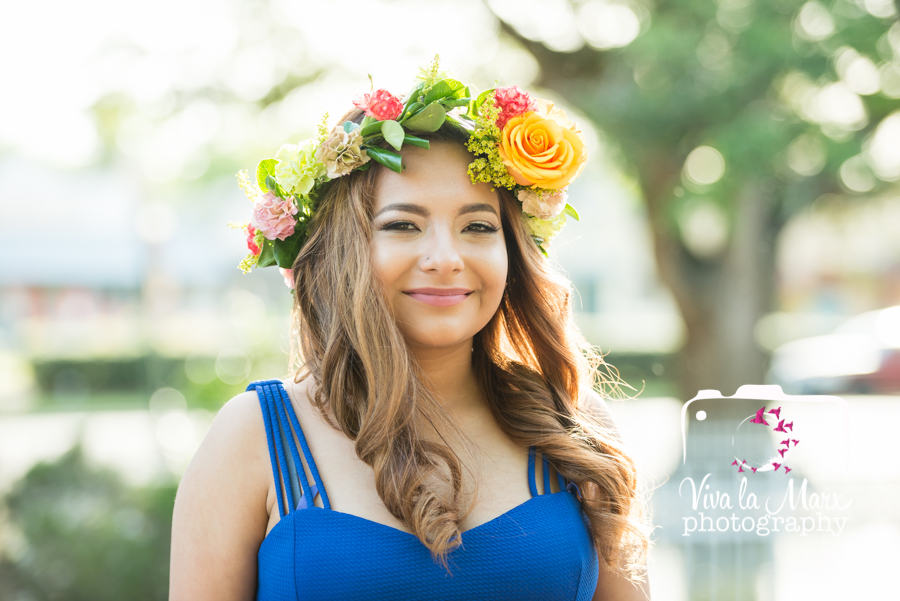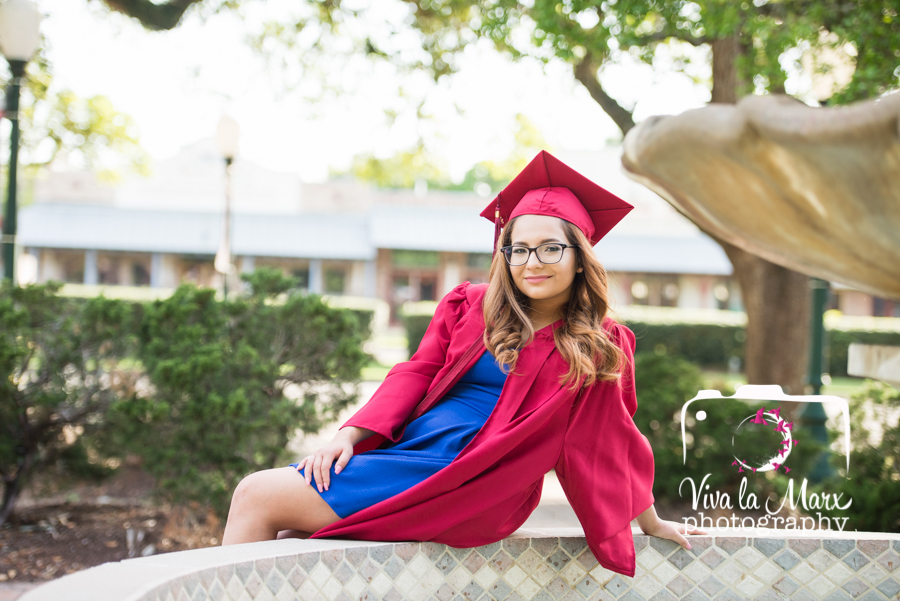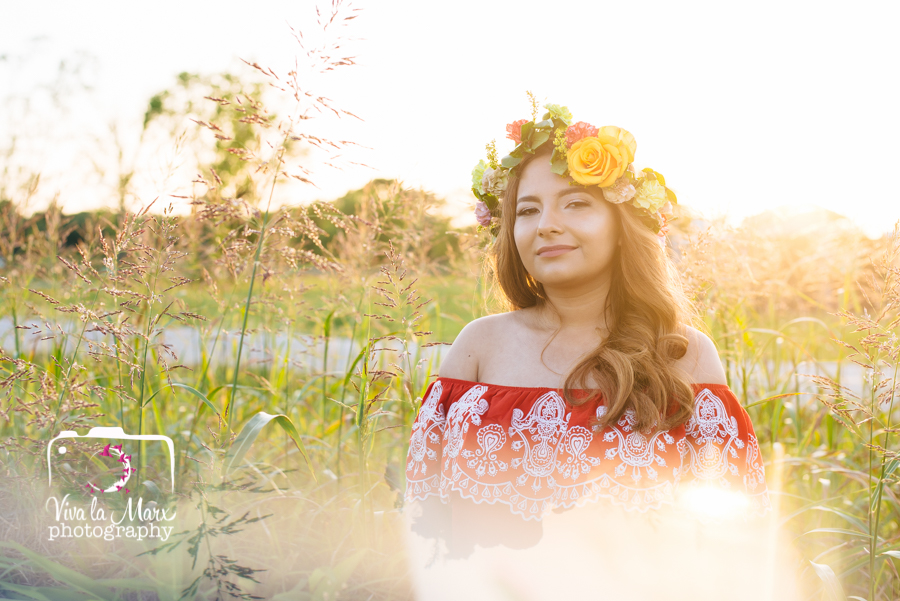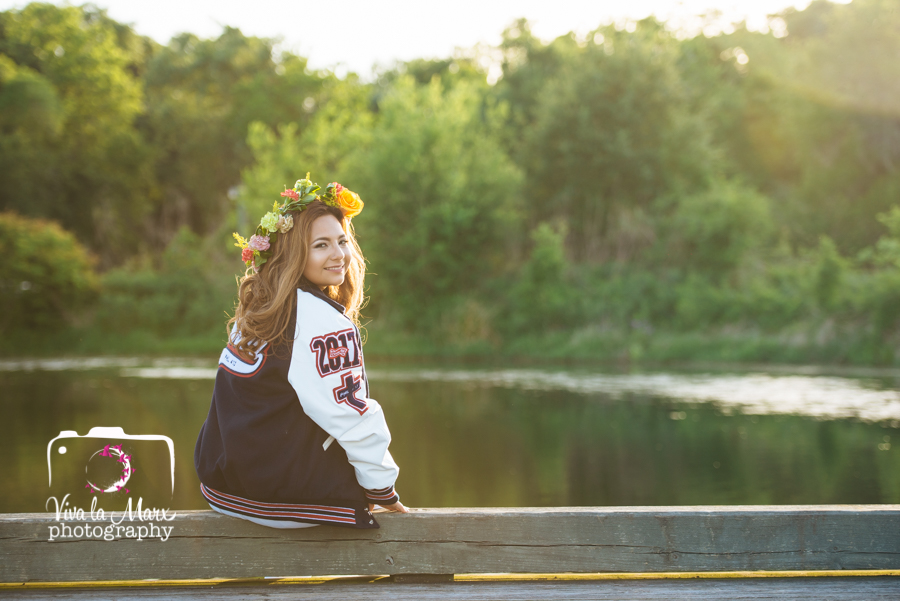 I hope these photo session tips were helpful to you! Genesis followed all of these tips and you can be the judge of the results.
Please, feel free to leave any comments for Genesis as she nears the end of high school and the beginning of her life journey as an adult. Congratulations Genesis! I am truly inspired by all of your photos, I hope you are too!
For inquiries in the Houston, Galveston, Pearland and surrounding areas, please call me at
(281) 677-0934
I am also booking photo sessions in Denver, Boulder, Longmont Colorado