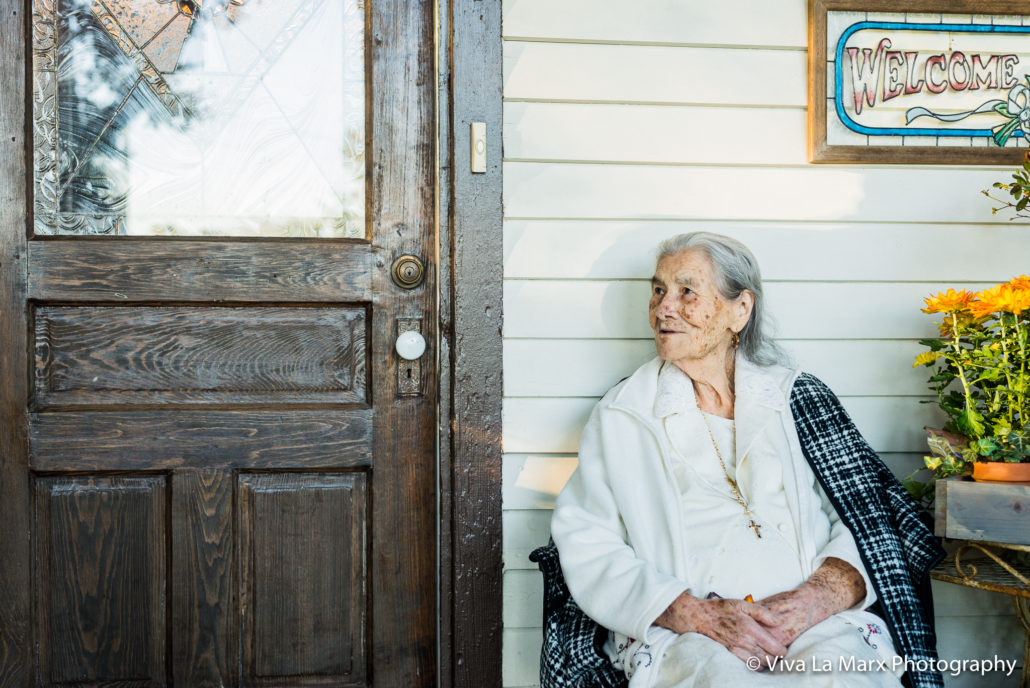 A Little Bit of Personal History on Taking Photos with Grandparents
My parents did not think to do photography sessions with my grandparents, who are now gone (except for one). Recently, I was so sad and cried when I went back to Mexico and visited my paternal grandparents' house, only to find out, it was gone.
All I could think was that no one ever took photos of my grandparents, now deceased, in their house. The home where my father, aunt, and uncles were born and raised is now gone and has been turned into a corn field, with no signs of anyone ever living there. The layout of their home exists only in my memories and of those who are still alive. Because there's no photographs and no home, it's as if my paternal grandparents never existed.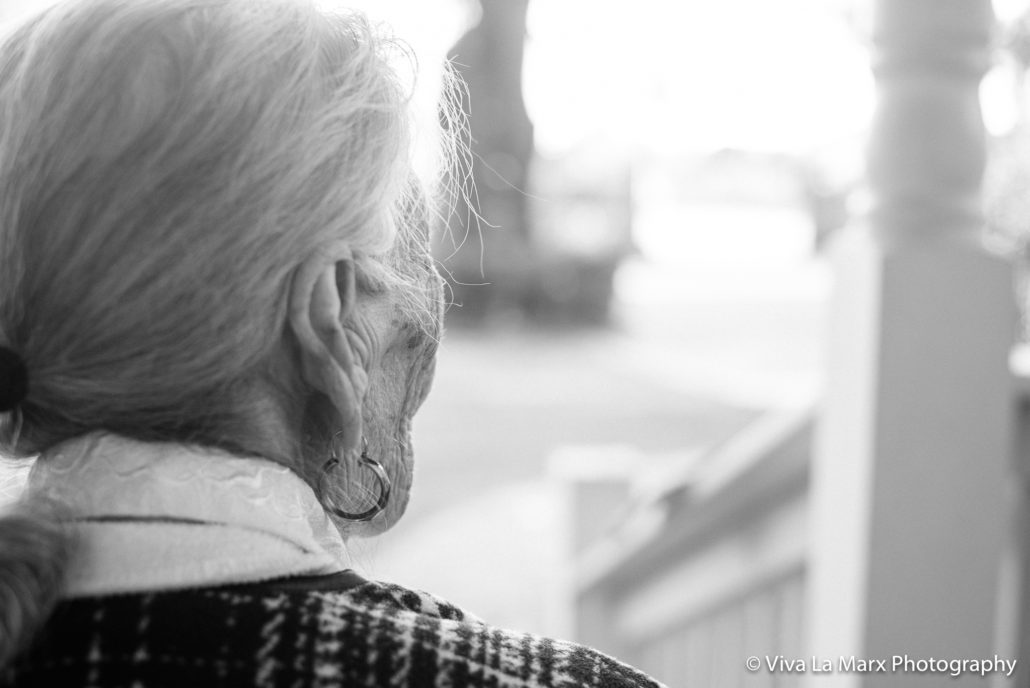 1. Taking Photos with Grandparents Adds Generational Value
You can understand my happiness then, when Orlando hired me to take generational photos of his daughter Katalina with her grandmother Magdalena and her great-grandmother Matiana. When he told me a little bit about his family history, it was very similar to my own. We happen to remember our childhood through our grandparents and he wants Katalina to do the same!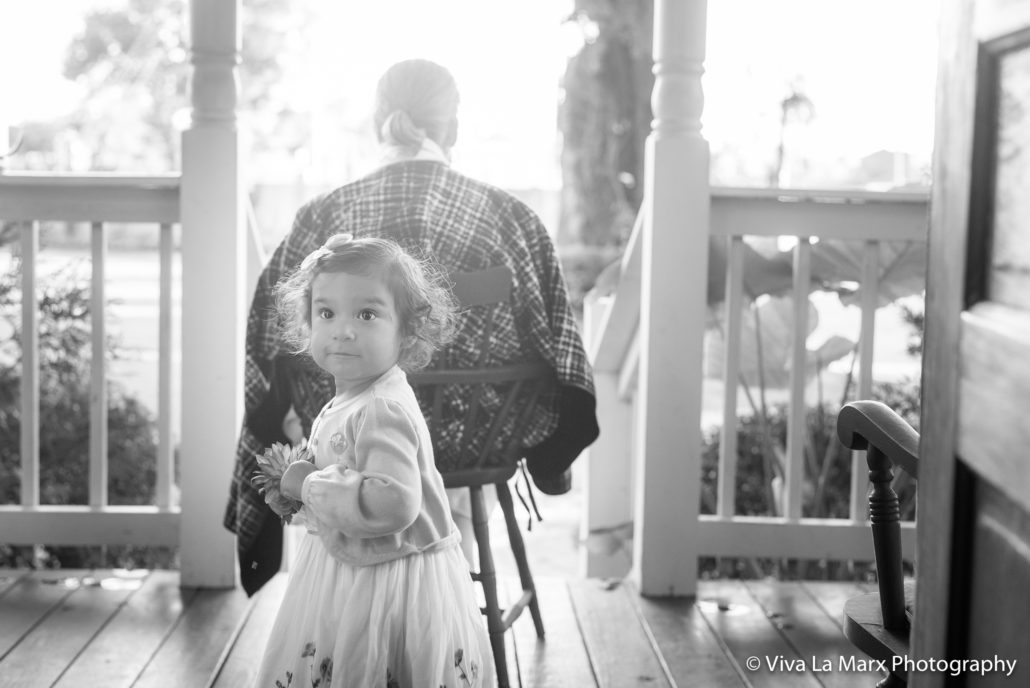 I love to help others create generational value through photography. Photographs allow us to compare how we physically resemble other family members. They also remind us to recount family stories, which translates into pride in our heritage. I'm pretty sure I'm not the only one who feels melancholy or is intrigued by the past. Adding grandparents to your family photography experience is simply a must you cannot deny future generations.
It's pretty cool how Katalina will have photographs with her grandmothers at the first home they owned when they first arrived to the United States. These photos will symbolize the hardships and successes Katalina's paternal family has had over the years.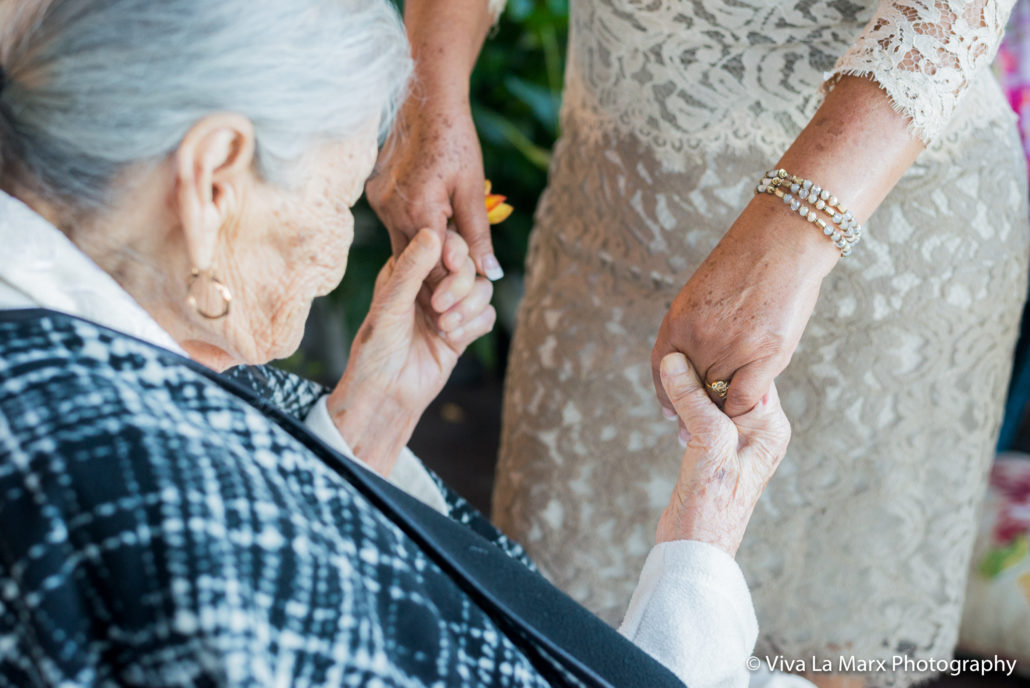 2. Photographs Freeze Moments in Time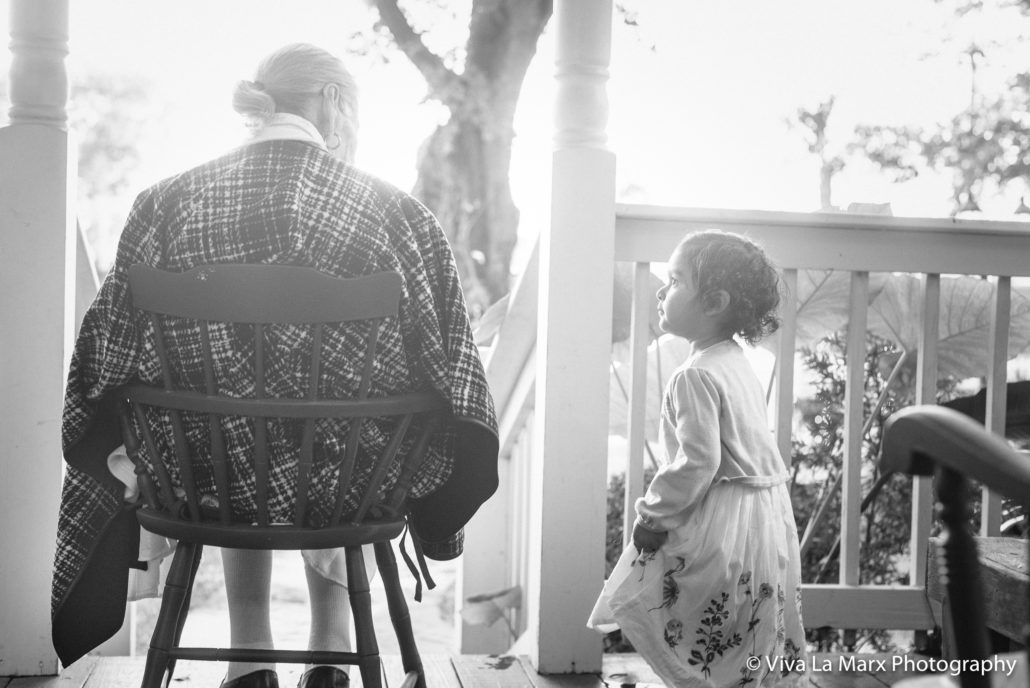 I know family photographs gain value over time because any time I'm going through a rough time, I like to go through my family photo albums and flip through them. Some photos even trigger my grandmothers' smell, and the comfort and safety I felt in their arms. It's healing to relive these memories through the little photos I do have of them.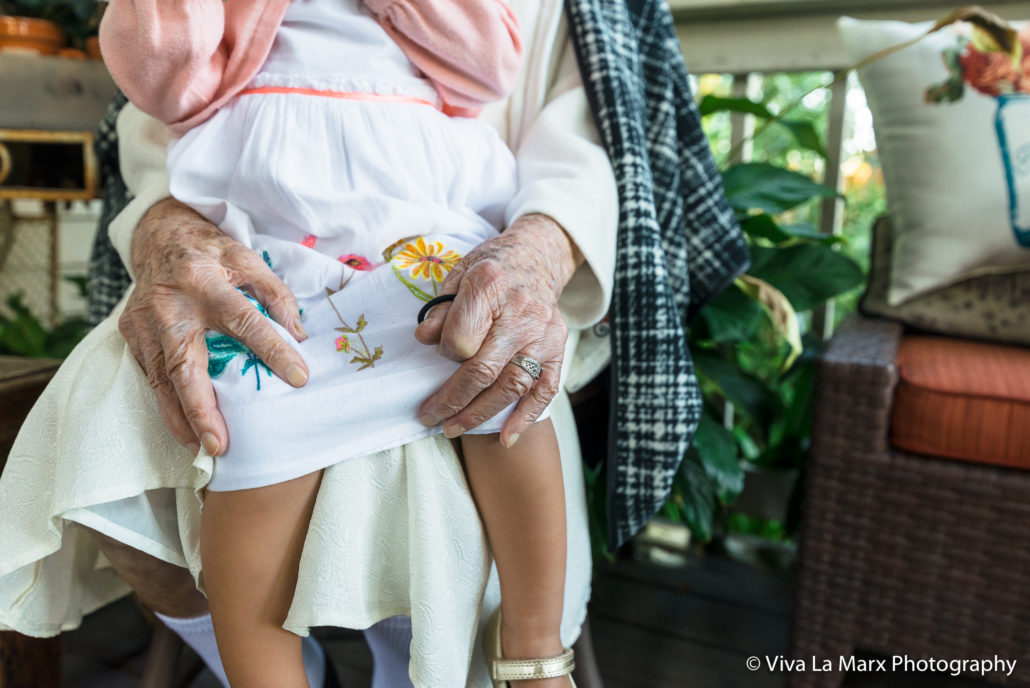 However, I only have one photo with my maternal grandmother, and none with my paternal grandmother. I wish someone had thought about capturing the comforting love they had for me. Instead, I have had to hunt down relatives who may have photos of my grandparents hoping to make copies of them. I have been very lucky to have found one of my great-great-grandparents, which I'll share with you at the very end of this blog!
Katalina will have a record of a quiet Sunday afternoon in Houston with her grandmothers. Matiana loves flowers. Katalina may have not understood all the stories being told by her great-grandmother on this day, but eventually will look at the photos and ask her dad: "Why do I have a flower in my hand?"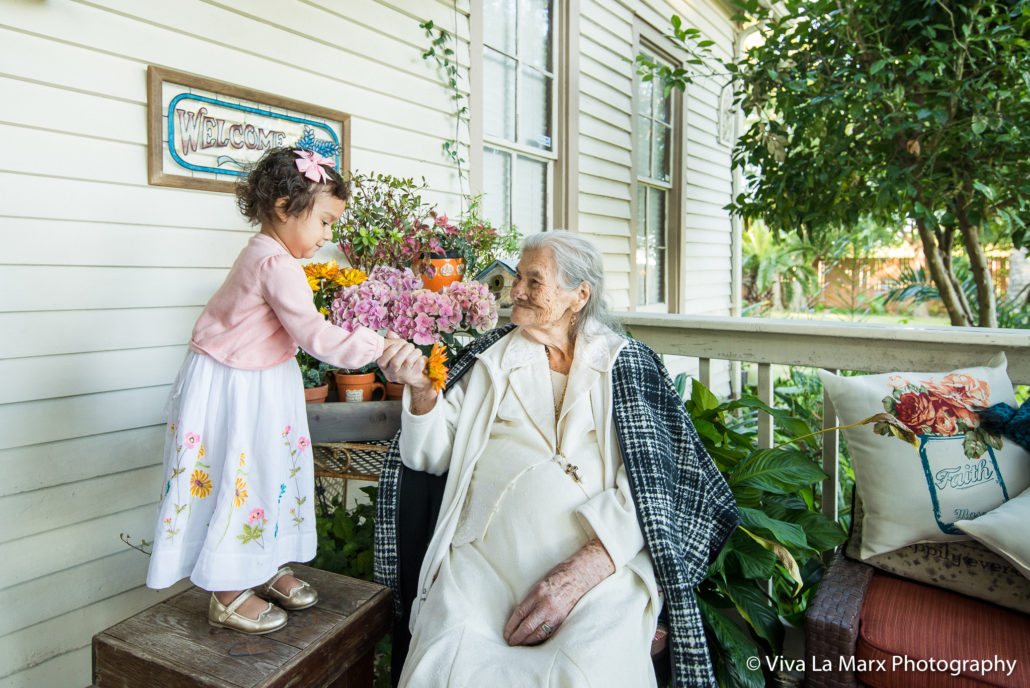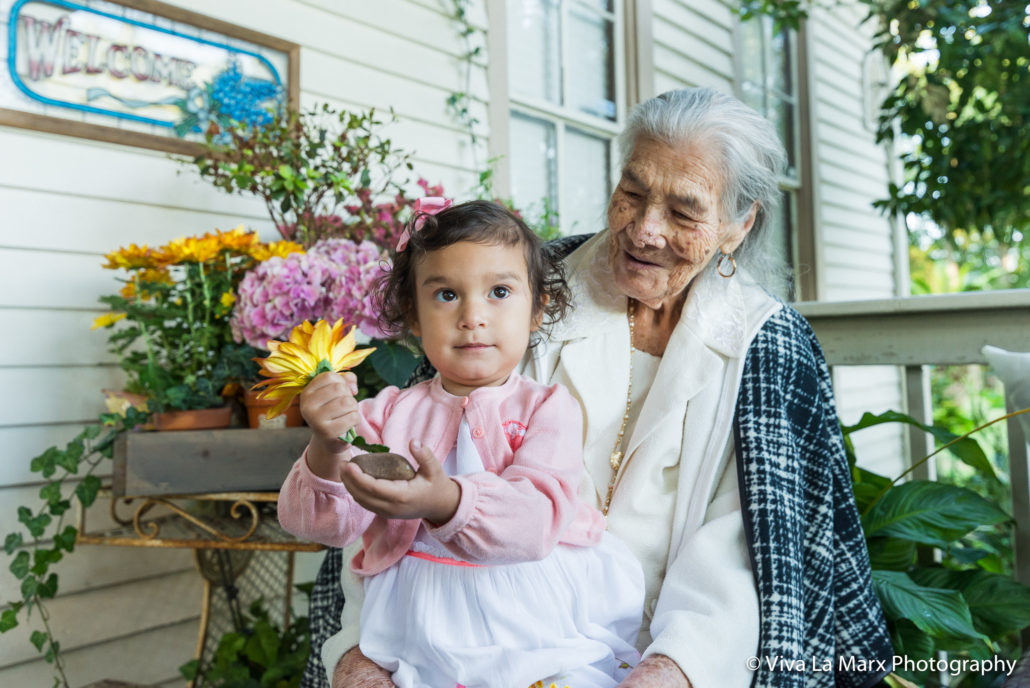 3. Taking Photos with Grandparents is fun!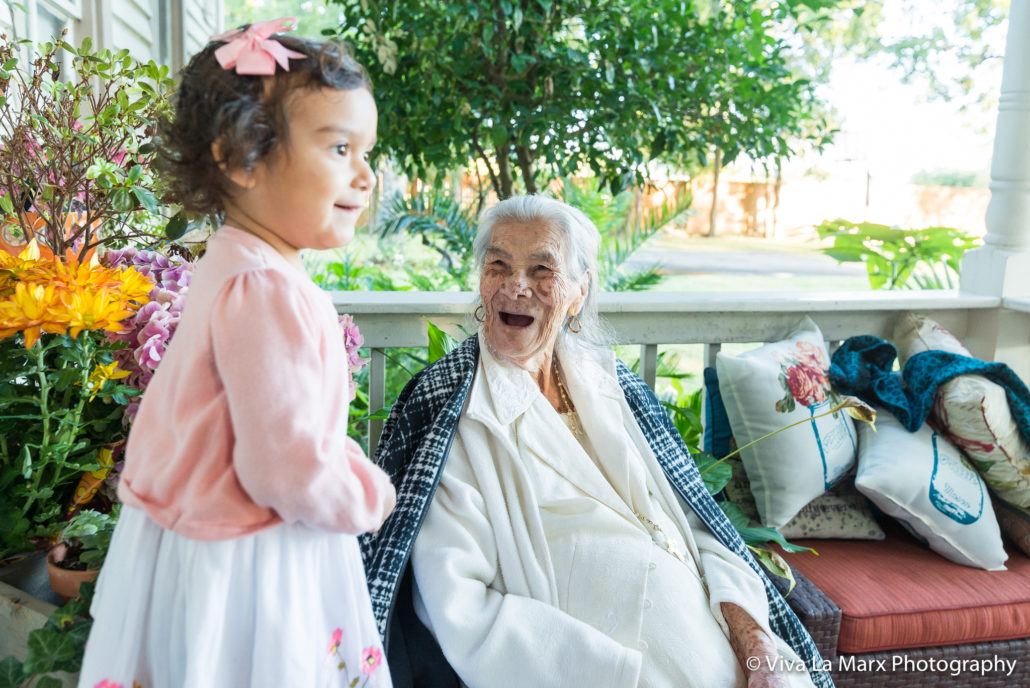 Being that Katalina is a toddler, I had to manage her attention span. It was best to take photos with her grandparents in a candid style, which a lot of people may discard because they are used to the traditional looking-at-the-camera type of photos. However, I insist that candid photography, with a little bit of guidance, is the perfect way to capture organic moments. Everyone wants to look at photos that represent who we are: essential real moments that have a real story behind them.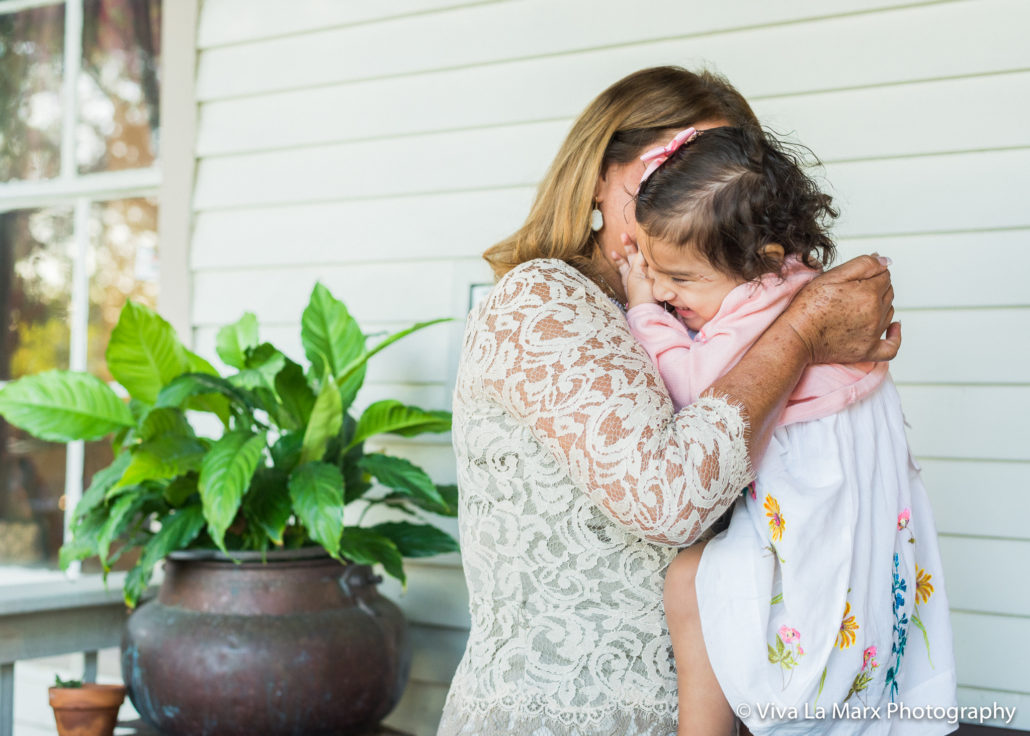 Katalina had fun with her grandmothers during this session. She picked flowers with Matiana; and she giggled with her grandmother Magdalena as they played right in front of my camera. Matiana and Magdalena also had fun chatting and recalling memories.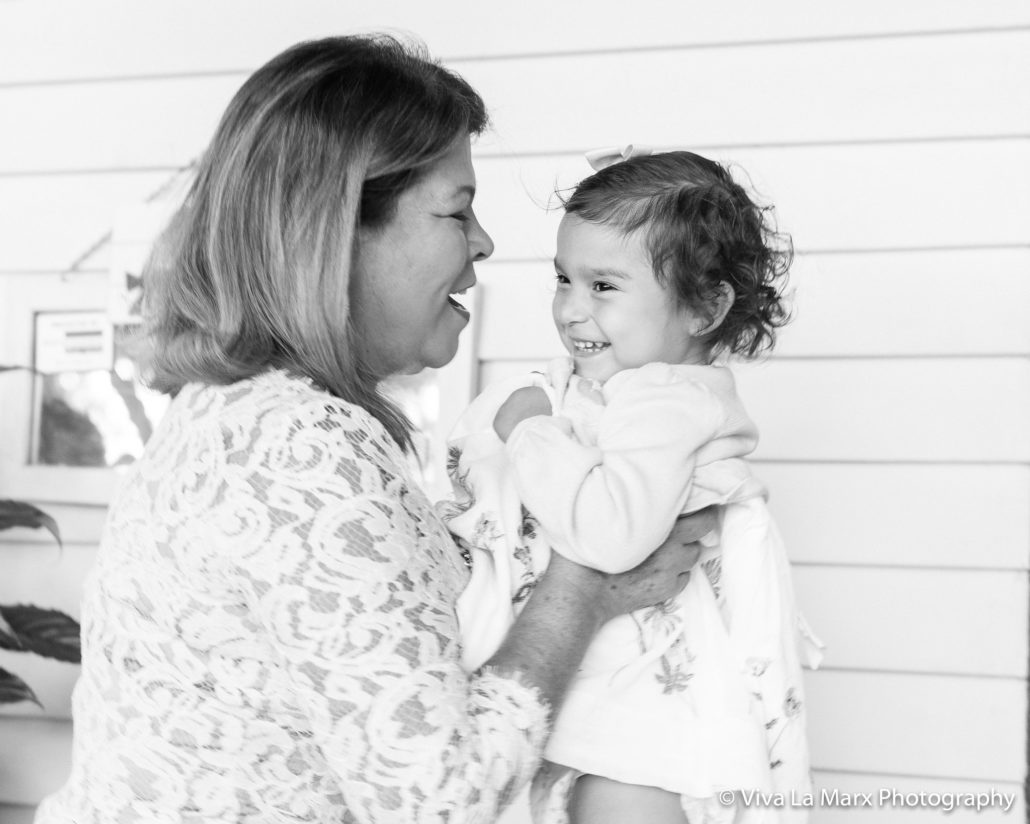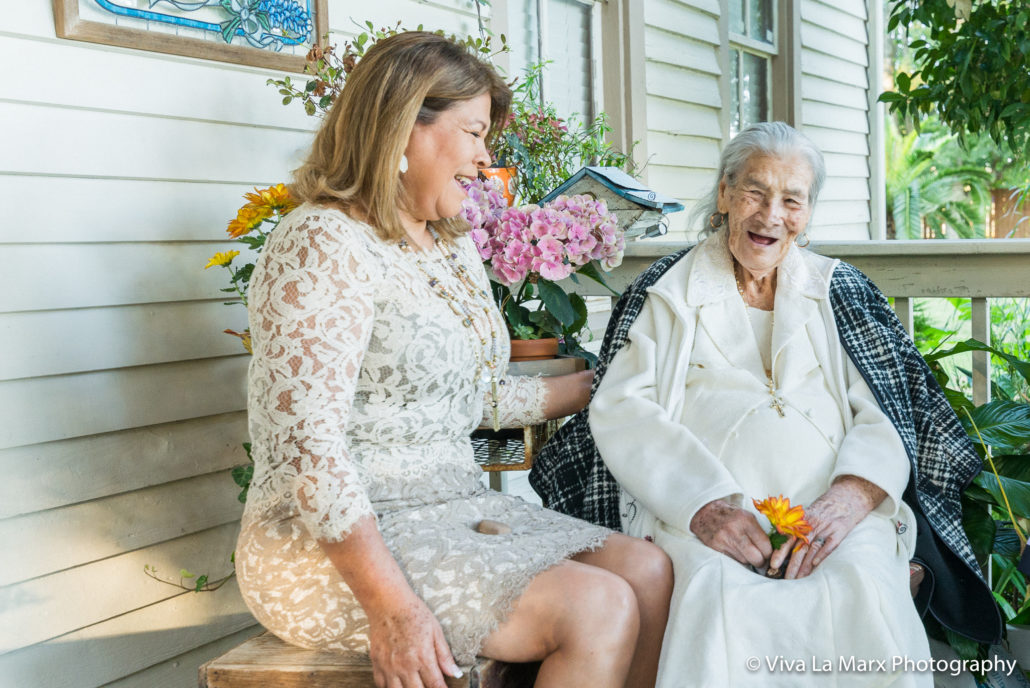 4. Taking Photos with Grandparents Shows Appreciation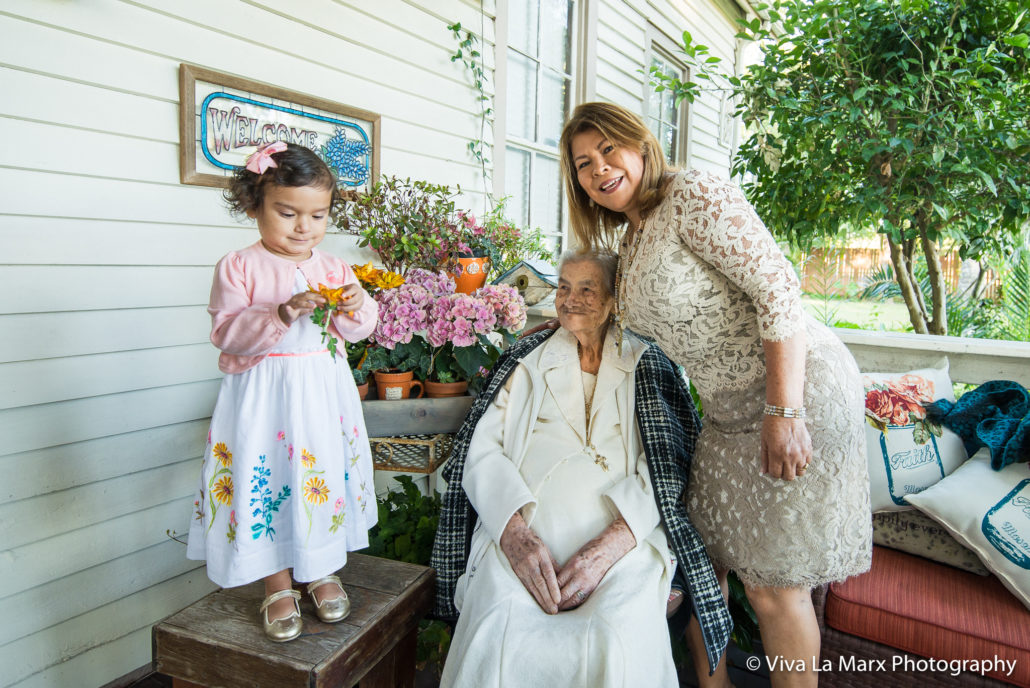 Last but not least, grandparents are our number one go-to-babysitters. We trust them to care for our children with the same amount of love as we do as parents.

Yet, I feel like their work is not given visibility. I believe that a photo session with your children's grandparents are a great way to show them your appreciation. Not only will your children love spending time with their grandparents, but they will also thank you once they are older.

Use taking photos with grandparents as an opportunity to capture the essence and history of your family. Most importantly, make sure you print to ensure these memories are accessible and tangible to others in your family over time. To schedule your own photo session, fill out my contact form, and i'll get in touch with you promptly!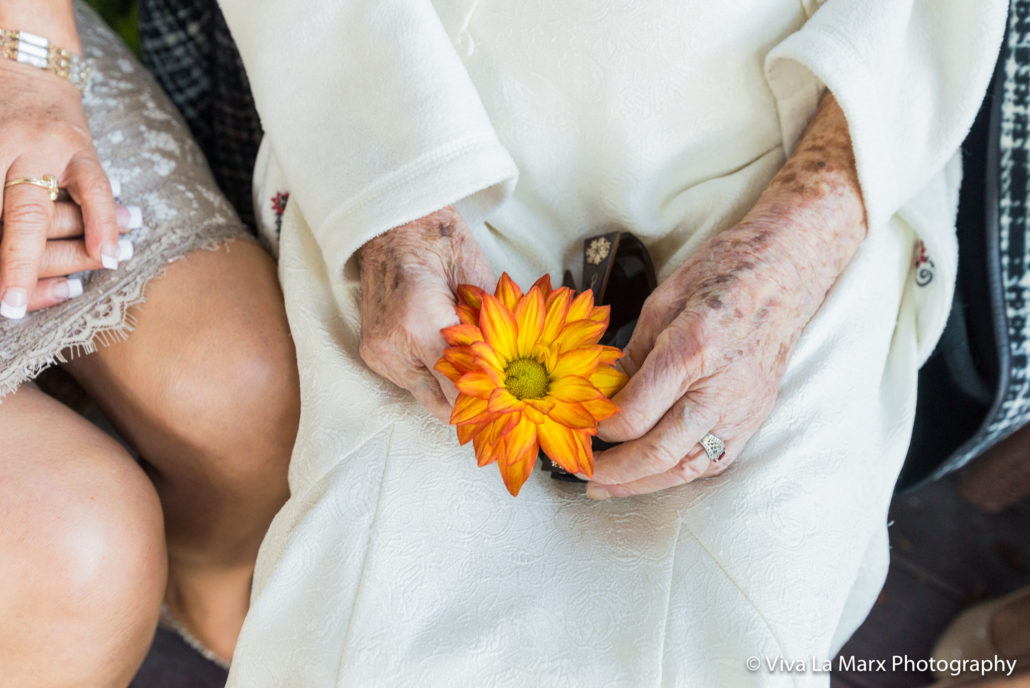 My own maternal great-great-grandparents, on my maternal grandfather's side, who is still alive. This is a photo I was able to recover through some relatives who live in the same community as my grandfather. I can still see the resemblance of some of my aunts, uncles, and cousins, and second cousins living today. Being able to meet my great-great-grandparents through this one hundred year old photograph has been priceless and is what I consider a family heirloom.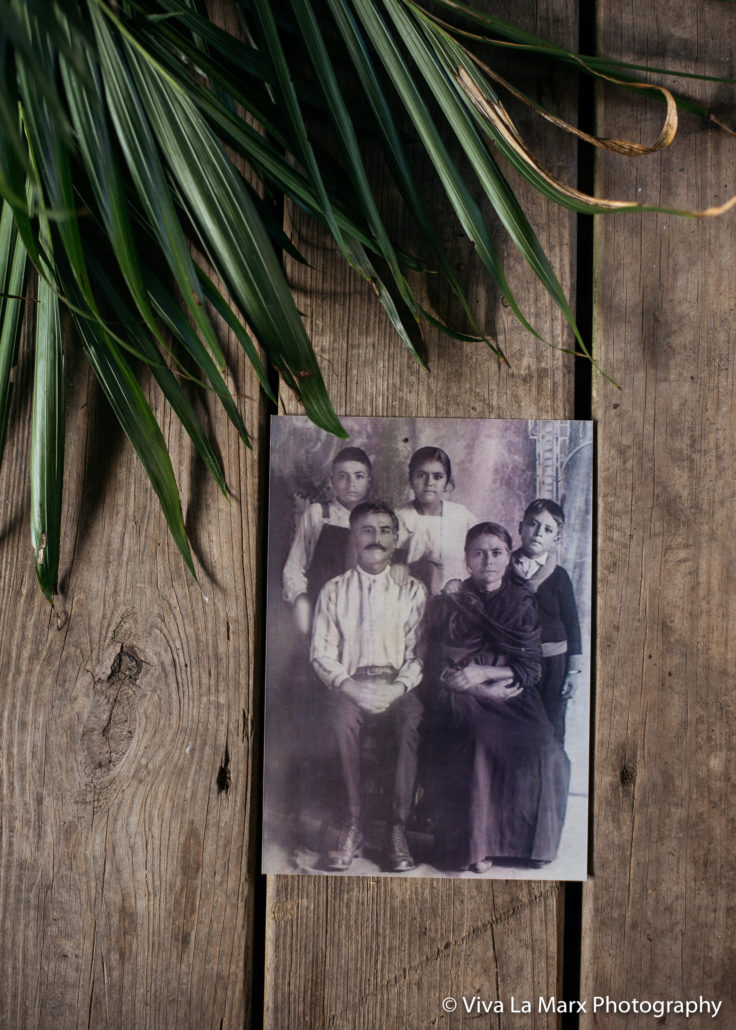 Please also read when and where you can take your generational photo session!

If you are ready to book your own photo session with your grandparents, please call me at 281-677-0934 or fill out the contact form on my website, so we can discuss the details of the place, time, and how you want these photos displayed in your home. Talk to you soon!

In this blog we will talk about 4 reasons why you should take photos with grandparents. If you are here, you value family and want to know more! Let's begin!
https://vivalamarxphotography.com/wp-content/uploads/2019/07/Viva-La-Marx-Photography-Houston-Family-Photographer-1-14.jpg
1367
2048
admin
https://vivalamarxphotography.com/wp-content/uploads/2019/09/Black-Logo.png
admin
2019-07-18 16:32:40
2022-08-19 19:42:56
4 Reasons to Take Photos With Grandparents